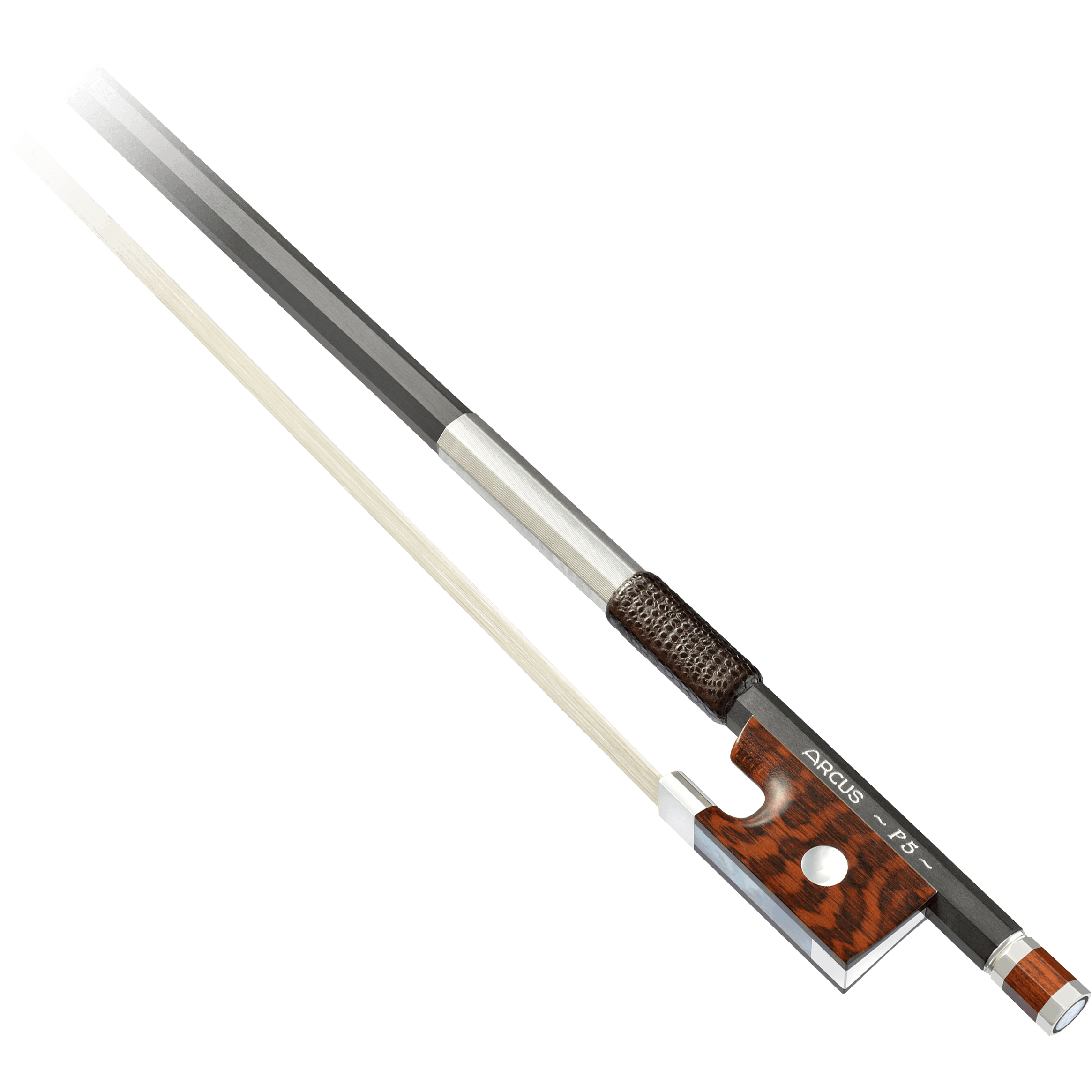 Sale price

$1,491.00
Regular price

$1,712.00
Save $221 (13%)
(/)
Its great value for money makes the P5 one of Arcus' most popular models. Its precision and tonal beauty can improve the performance of every player. Its excellent workmanship and elegant outfit can be compared to the most expensive bows you can find anywhere.
| | |
| --- | --- |
| Mounting: | 935 Silver |
| Stick: | Octagonal or Round |
| Weight: | c. 53g |
| Frog: | Beautiful Snakewood |

For more powerful sounding, brighter violins, Arcus has developed the P-series bows. An especially resilient stick allows the playing of double stops in fortissimo without the stick touching down on the strings. To draw a warmer, deeper sound, some weight has been added, but the P series are still significantly lighter than traditional bows, keeping their advantage in agility and speed. The P-bows with octagonal sticks are especially lively and bounce almost automatically while the round version are especially steady and follow the hand precisely.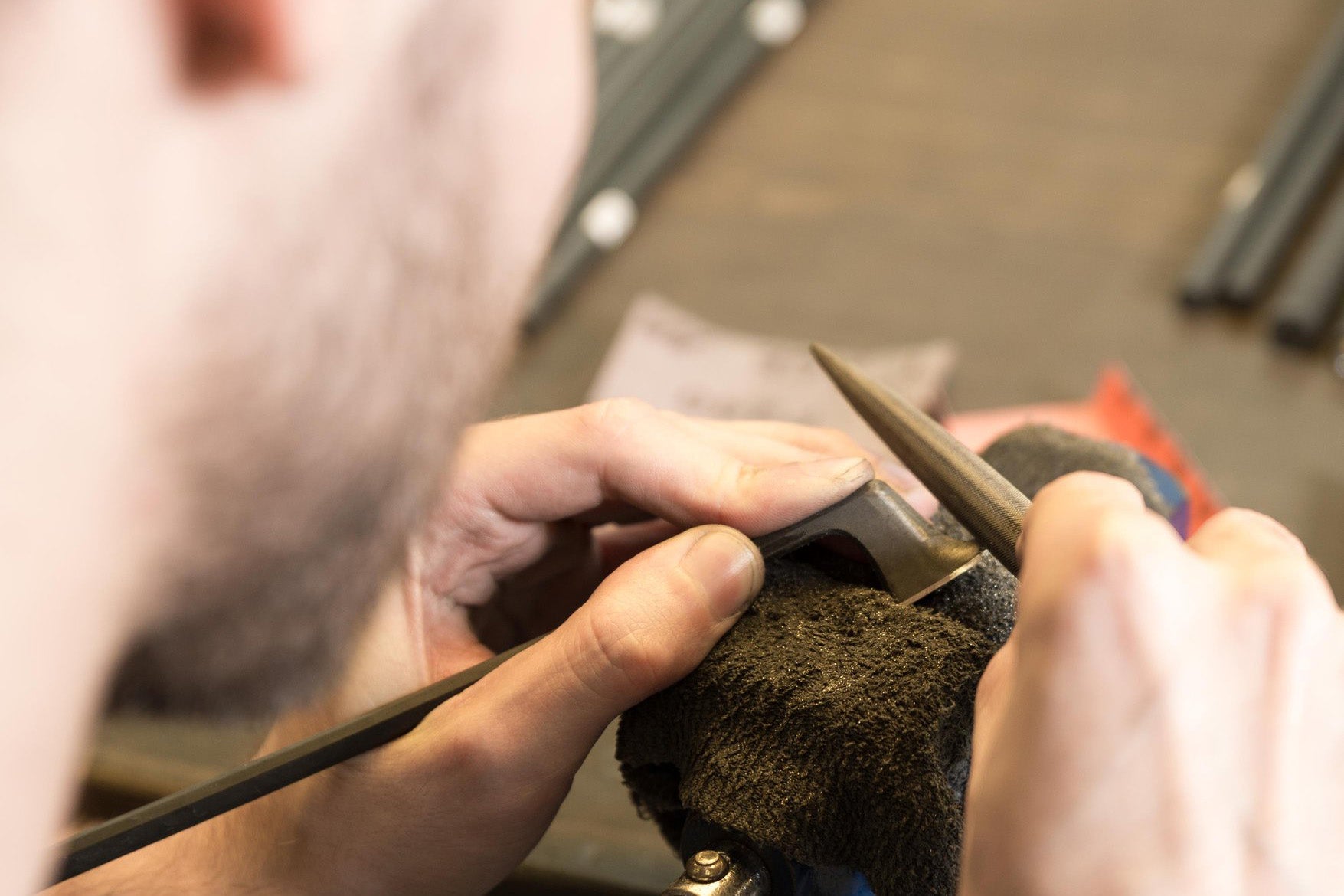 Arcus High-tech carbon fibre bows
Imagine a bow that enables you to play all your music with improved ease and precision. A bow that pulls the most beautiful sound from your instrument. A bow you never need to worry about and which reduces the strain on your bow arm substantially. This must no longer be a dream only, as many thousands of players around the word already know. Find your Arcus bow and play happily ever after.
61 products
Filters