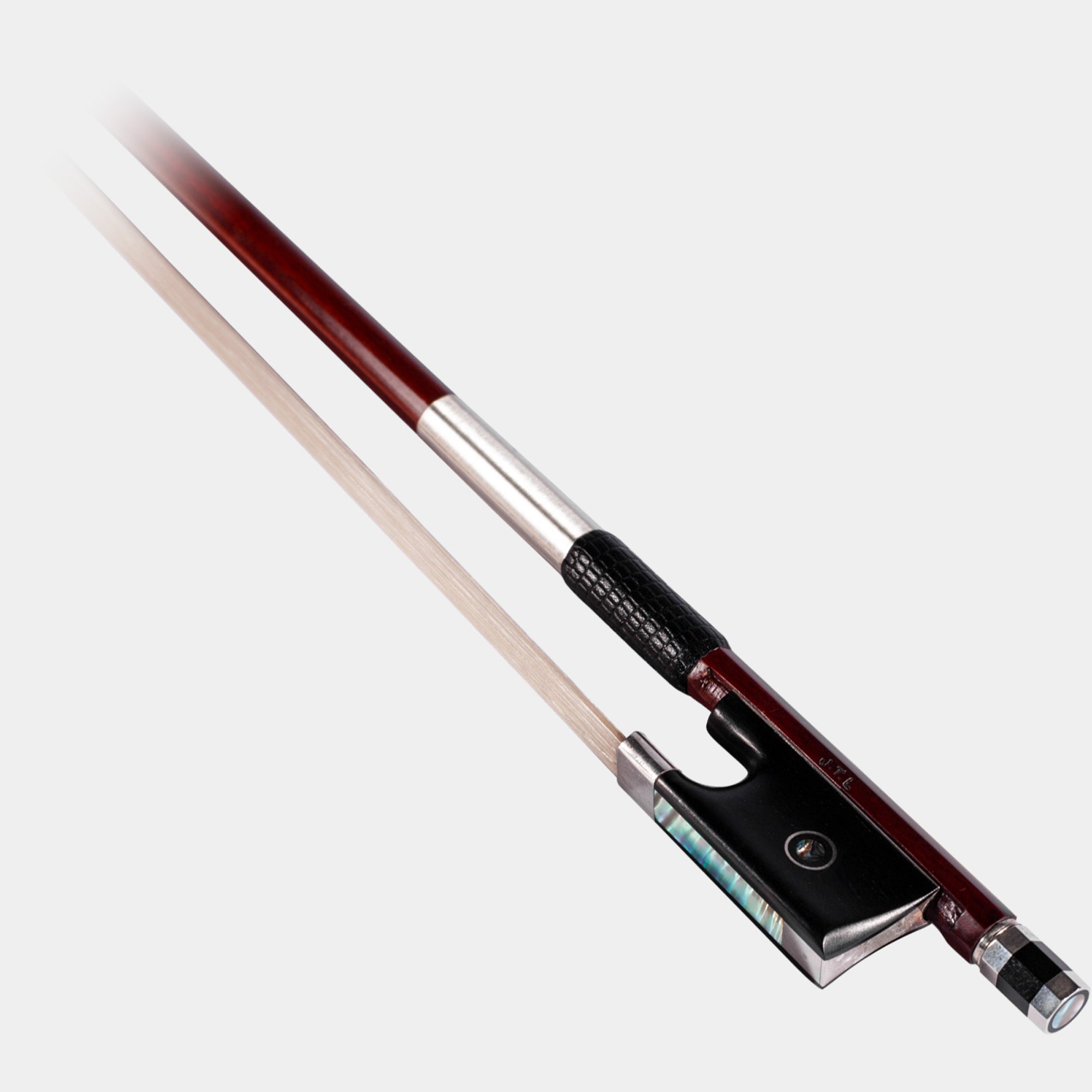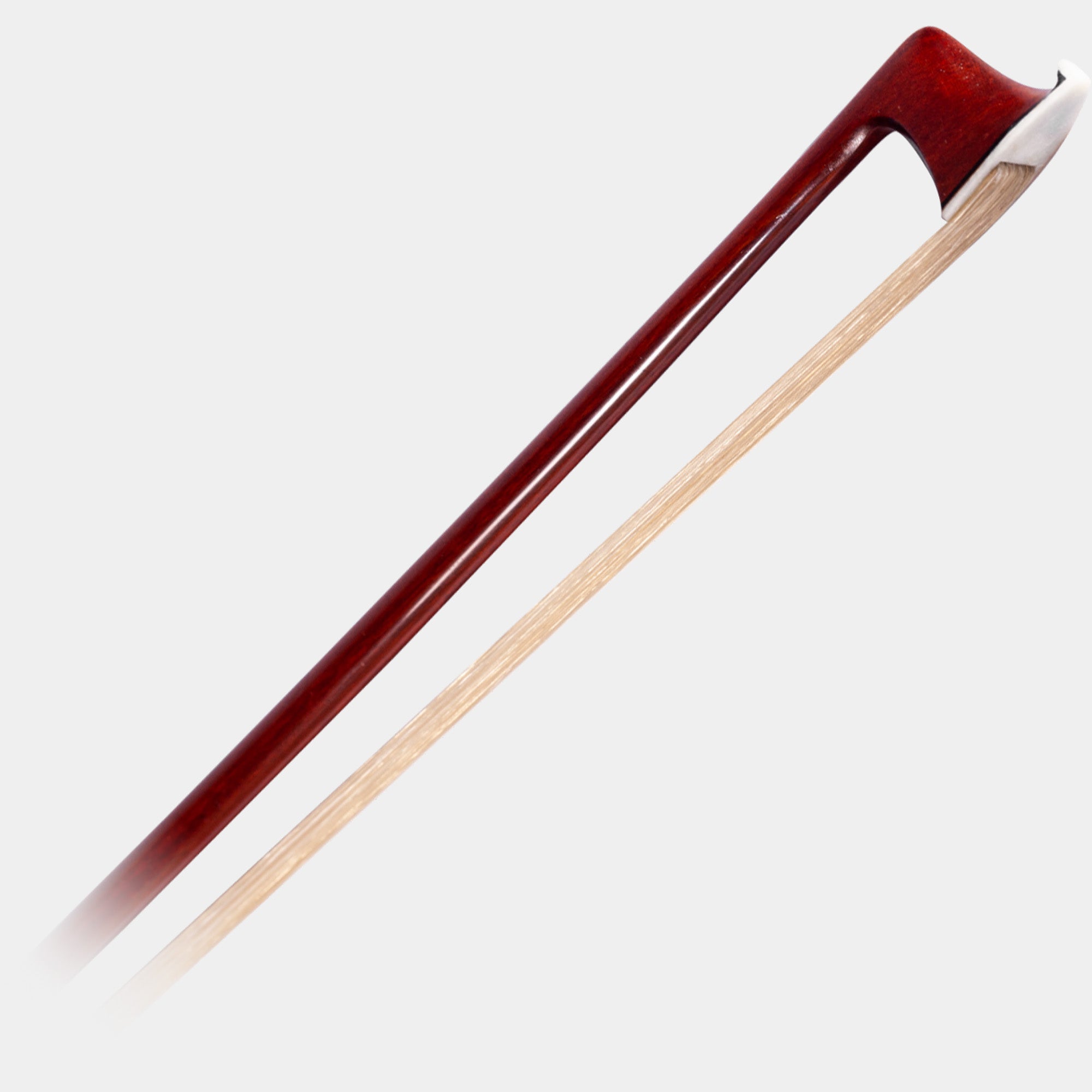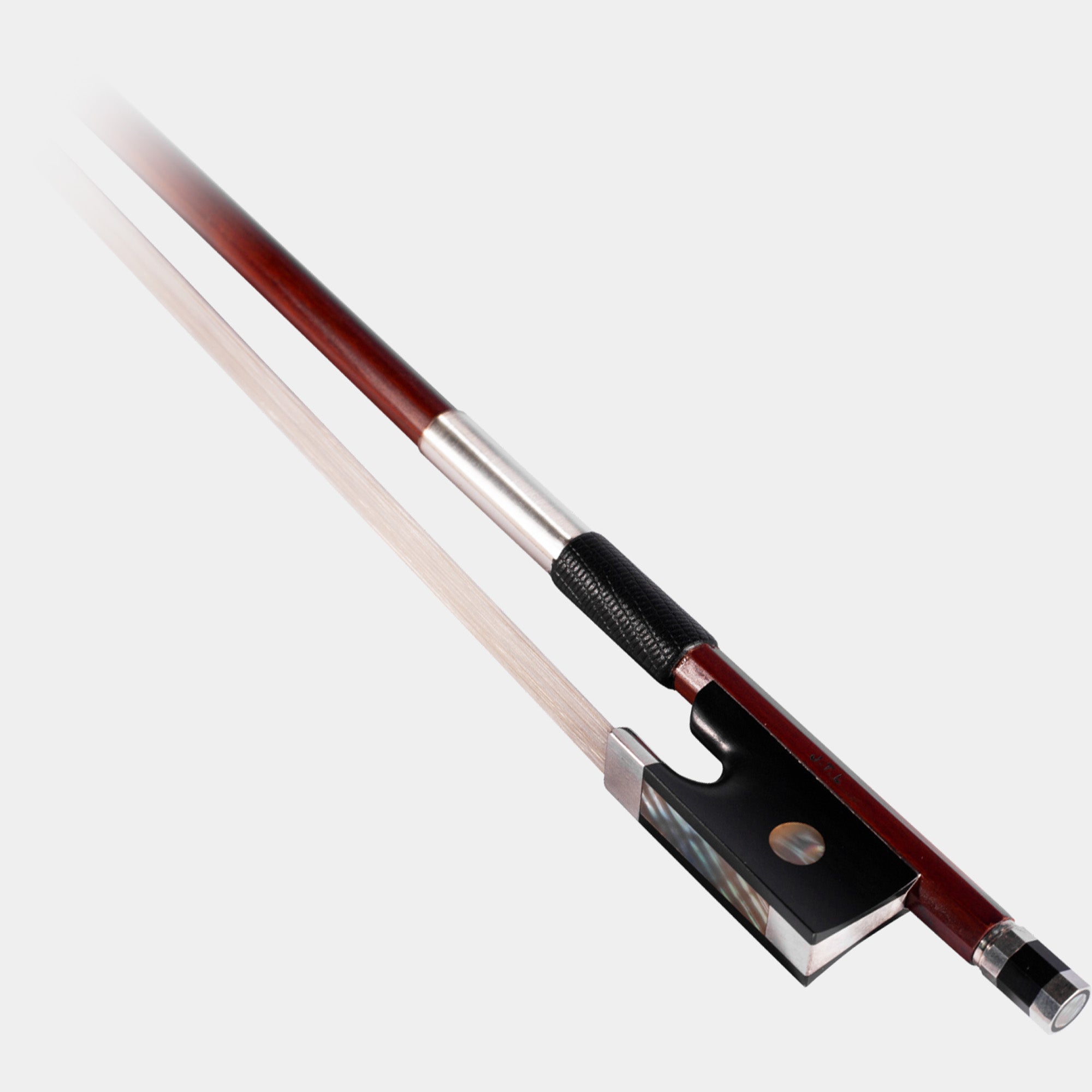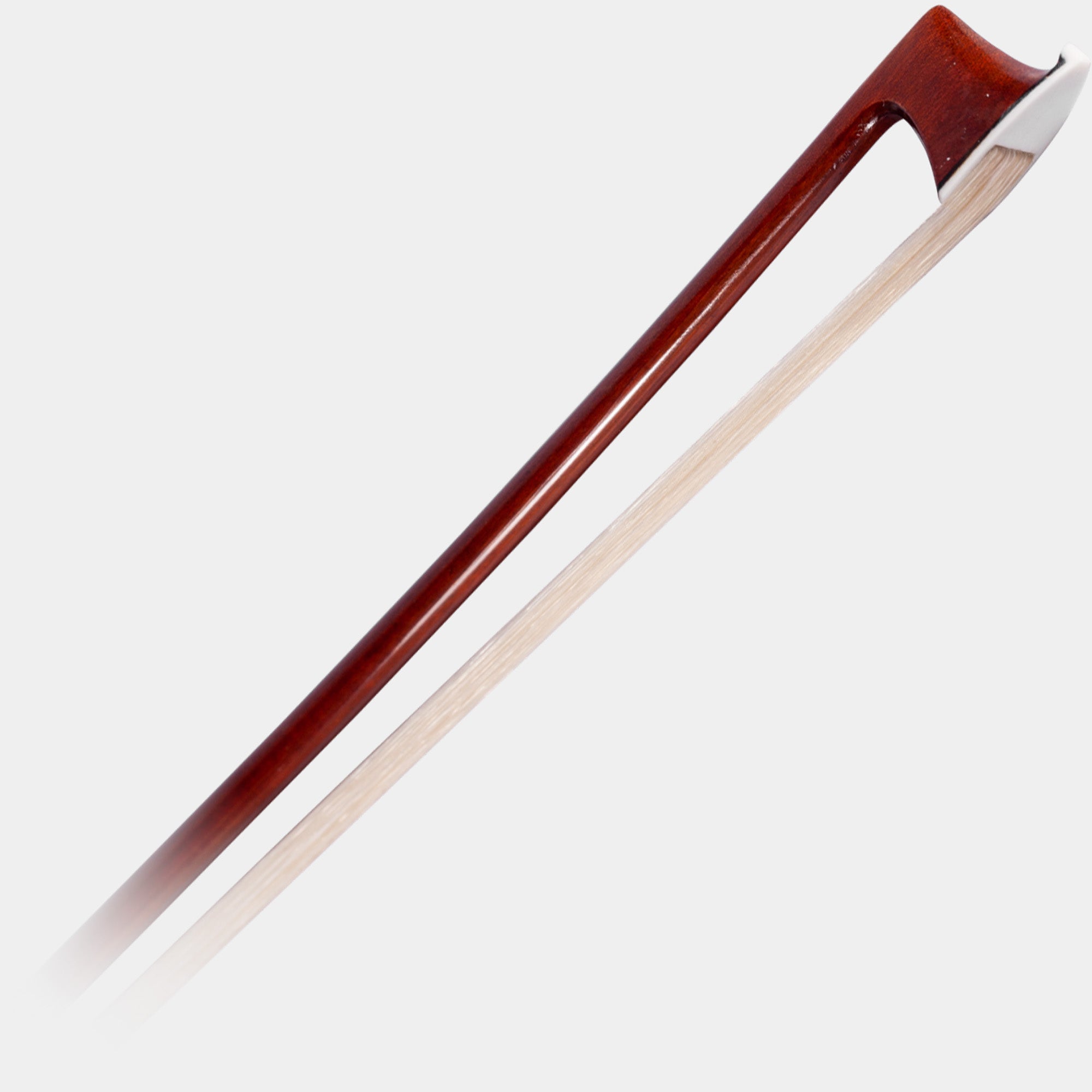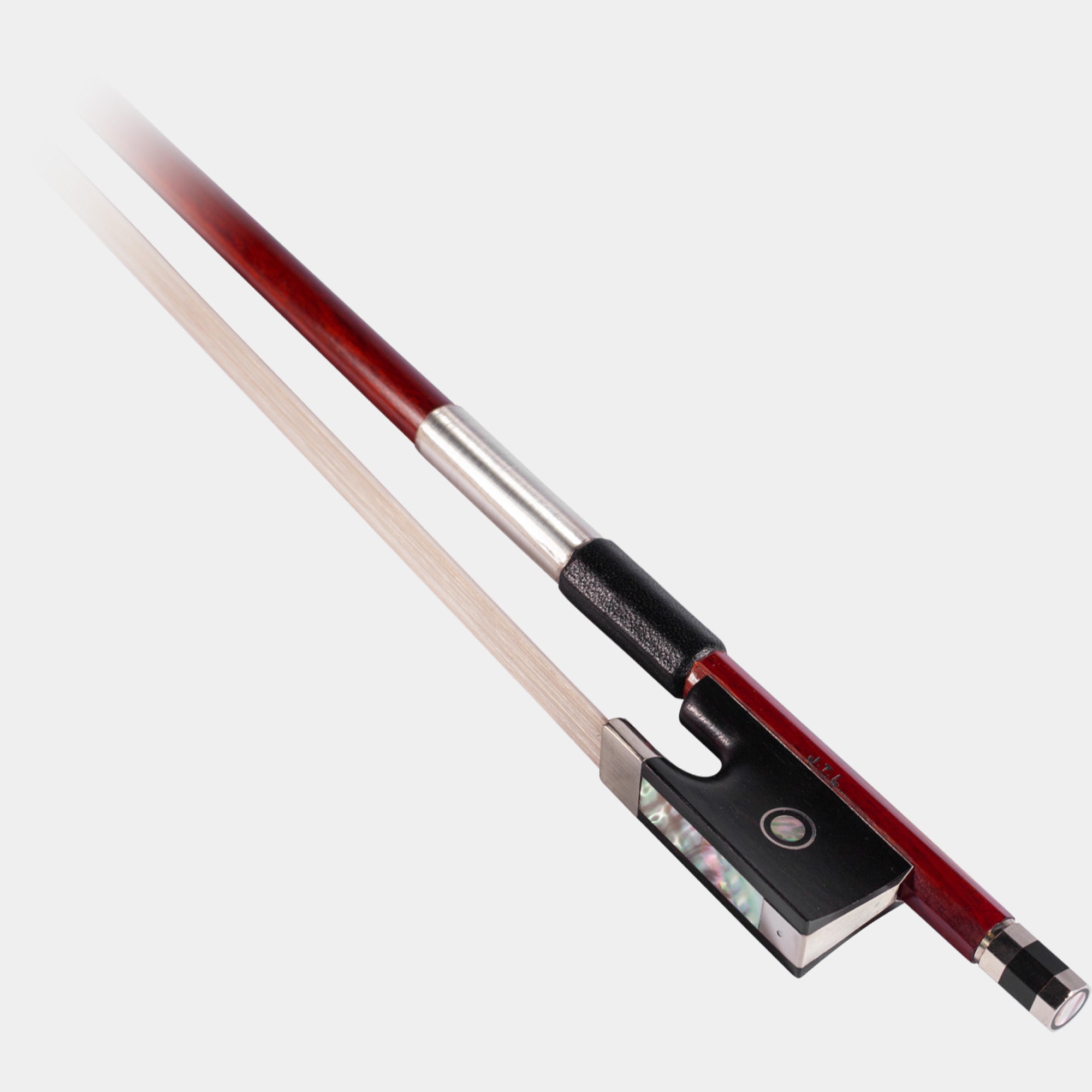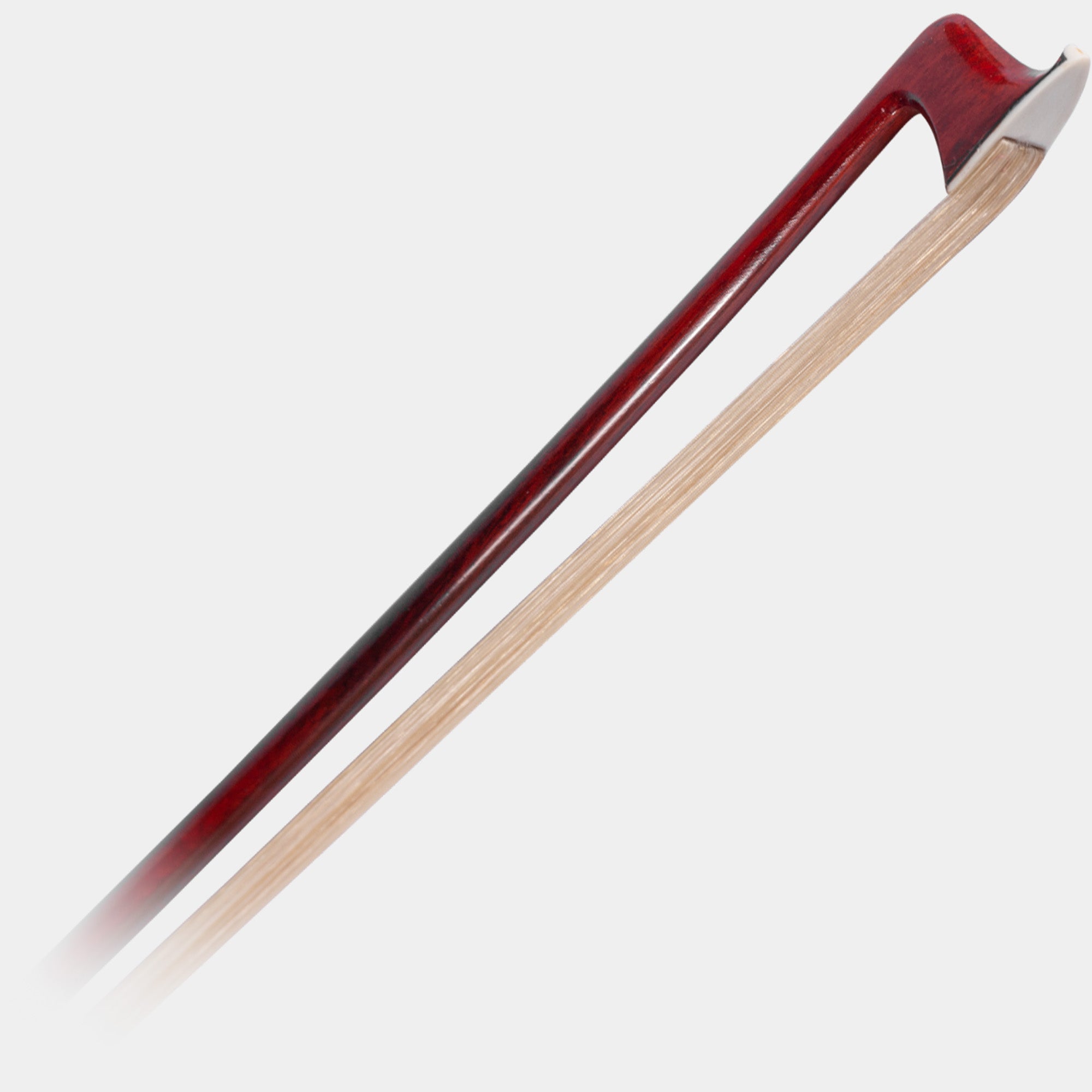 J.T.L Violin Bow
Product Code: JTBLV1
Sale price

£569.00
Regular price

£599.00
Save £30 (5%)
(/)
We pre-rosin our bows so you can play straight away. If you would like your bow unrosined please check the box below.
J.T.L fine bows for violin are inspired by some of the most highly-respected archetiers from the French tradition. The JTLBV1 bow is crafted in the style of Jean-Baptiste Vuillaume. The JTLBV2 is crafted in the style of Dominique Peccatte. The JTLBV3 is crafted in the style of Eugene Sartory.
This beautiful range of bows are haired with premium-quality horsetail and feature fully mounted frogs cut from fine Ebony and hand-finished with '925' sterling silver fittings.
Each J.T.L. bow is handmade under the supervision of a Master Archetier in Suzhou, China and is supplied in a presentation box with a certificate of authenticity. 
SPECIFICATION:
STICK: High Quality Pernambuco / Paubrasilia echinata
ARCHETIER: Supervised by Master Archetier, Suzhou, China
FROG: Fully Silver Mounted, Burmese Ebony
SLIDE: Mother of Pearl
FERRULE: Solid Silver
TIP: Vuillaume Style
WINDING: 925 Silver Lapping
GRIP: Leather
SCREW: Silver & Ebony with Mother of Pearl Button
EYE: Parisian Eye. Silver Ring with Mother of Pearl
HAIR: Premium Horsehair
BOW WEIGHT: 62/63g
About Jean-Baptiste Vuillaume:
Multi Award-Winning Luthier and bow dealer, Jean-Baptiste Vuillaume was born into a family of luthiers in 1798 in Mirecourt, France: the later home of the Thibouville-Lamy company.
In the 1820s Vuillaume started to work with a well-regarded workshop in Paris and just a few years later was making celebrated imitations of old master's instruments, winning a silver medal at the Paris Universal Exhibition in 1827. Over the following three decades, Vuillaume's own workshop at 46 Rue Croix de Petits-Champs became extremely influential in Europe, thanks in no small part to his purchase of 144 instruments made by the Italian Masters, 25 of which were Stradivari instruments, and one of which was the now legendary 'Messiah Stradivarius'. He meticulously studied all these instruments and created remarkable copies of them, which are now celebrated classics in their own right.
Throughout the 19th century, Vuillaume worked with countless bowmakers too, creating many famous and influential pieces stamped 'Vuillaume à Paris'.
About Dominique Peccatte:
Dominique Peccatte, born 1810, was an apprentice luthier in Mirecourt, France and by the age of 17 found his way into the workshops of the master Jean-Baptiste Vuillaume. During his decade of working with Vuillaume, Peccatte studied with Jean Pierre Marie Persois and also met Francois Tourte – the maker whose 'hatchet-shaped' bow tip he would ultimately adapt to great effect.
Peccatte famously also taught and collaborated with Joseph Henry and Pierre Simon.
Peccatte bows were a little more sturdy than other French bows of the era, and although not quite as flexible as his peer's creations, his weightier constructions allowed the musician to obtain greater volume and rich articulation, well suited to the concert halls of the time – and still in great demand to this day.
About Eugene Sartory:
Eugene Nicolas Sartory, born 1871 in Mirecourt, France first apprenticed with his Father as a bow-maker but went on to work with Charles Peccatte (Dominique Peccatte's nephew) and Joseph Alfred Lamy, or 'Père Lamy' as he was often known.
In 1889, Sartory set up his own workshops where he developed his now famous bow-style. A heavier, strongly built bow with a slightly wider head and shaft section which provided great stability and reliable handling. These bows were built consistently for decades and became universally recognised for their quality and playability by musicians of all types.
~ RUN BY MUSICIANS, FOR MUSICIANS ~

Stringers has been supplying instruments, bows and accessories to students, parents and professional musicians since 1992. We're proud of our commitment to providing the very best service and offering the best quality, carefully chosen products, for our customers.

All Stringers instruments are set up expertly by our luthiers in our Edinburgh workshop and checked by our playing staff. This is a stand-out difference from instruments bought from non-specialist suppliers, and shops who simply import and sell instruments. Our setups really make the world of difference. Just take a look at our reviews to see how.

Feel free to get in touch to ask about any product we offer.

PART-EXCHANGE PROMISE

We offer a part-exchange upgrade pathway for all Stringers brand instruments and outfits bought, with the exception of Standard and Pre-Owned Instruments.

Instruments, bows and cases must be in resaleable condition.

PRICE MATCH GUARANTEE

We'll always try our best to match any cheaper UK online price. Please click on the Price Promise button under Add to Basket, fill in the form, and upon verification we'll send you a discount code to match our competitor's price.

We can only match prices of new items currently in stock with a reputable competitor. Terms & Conditions apply.
Choose options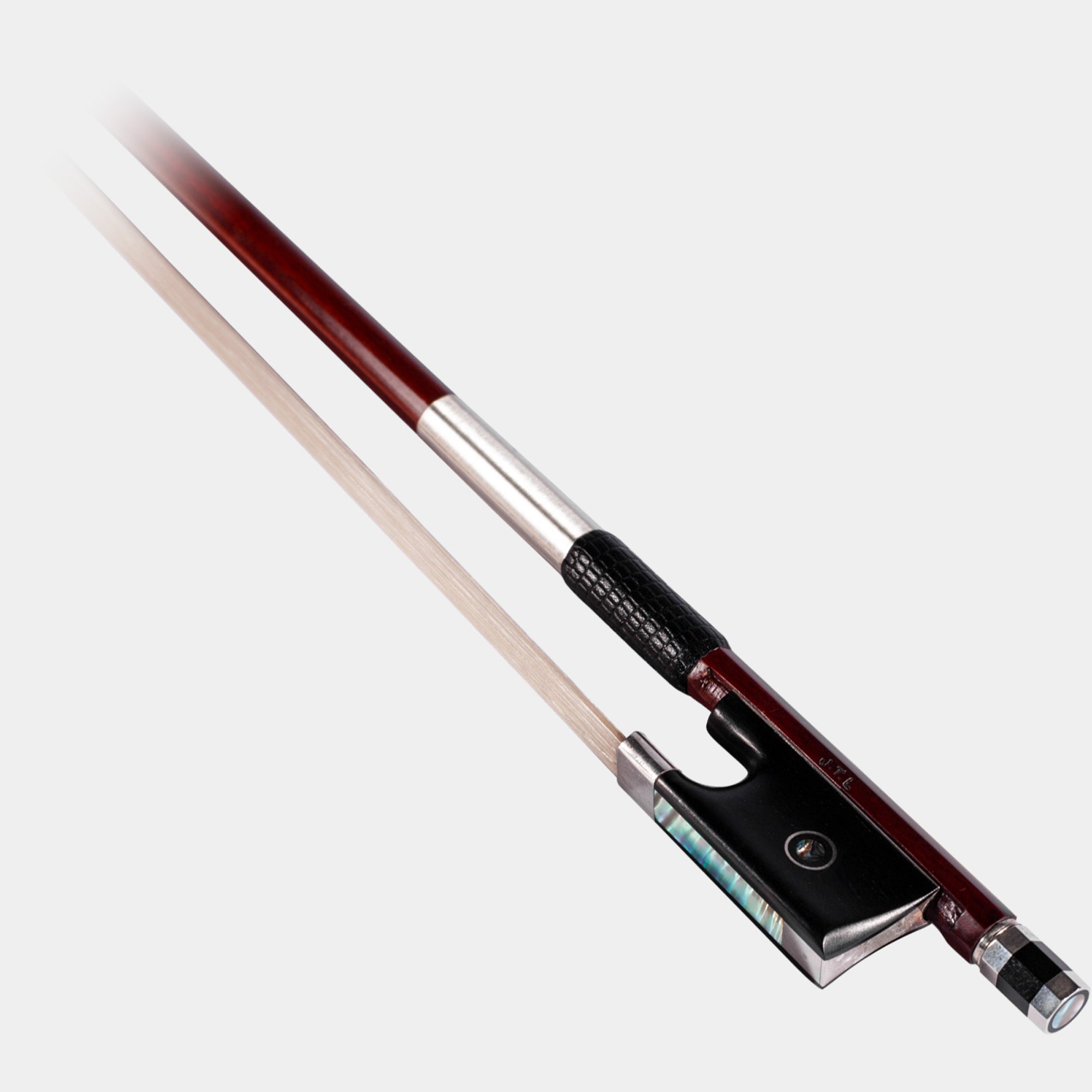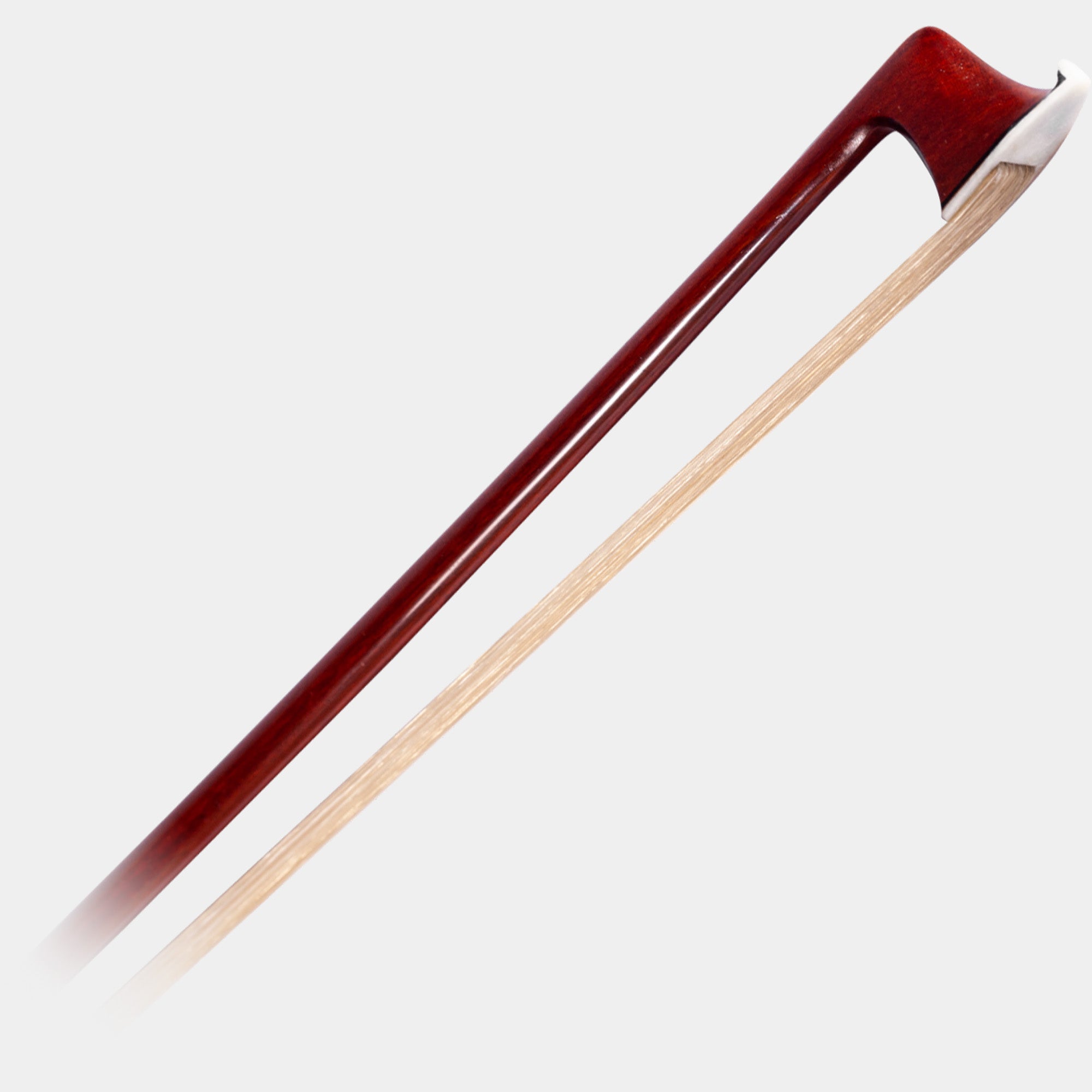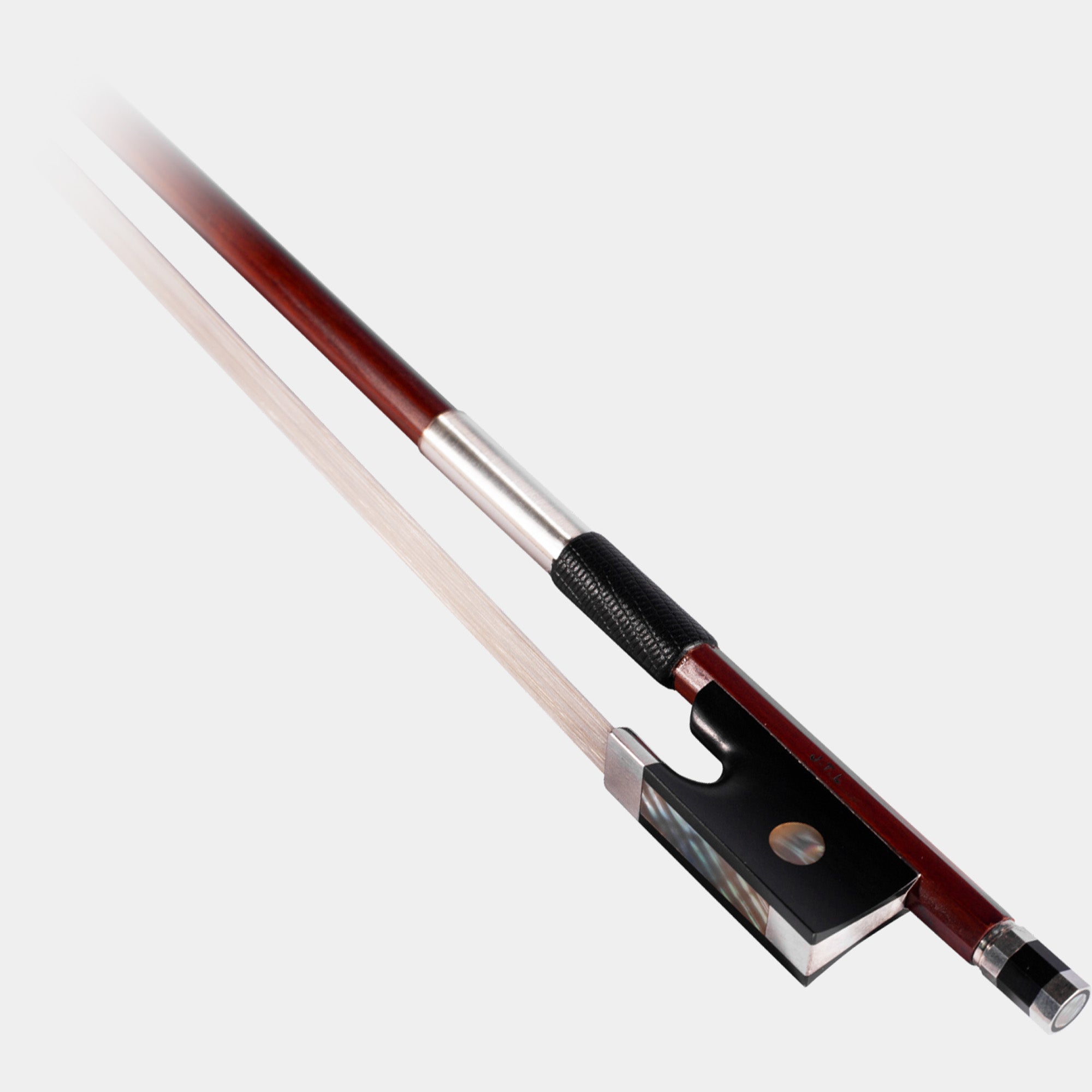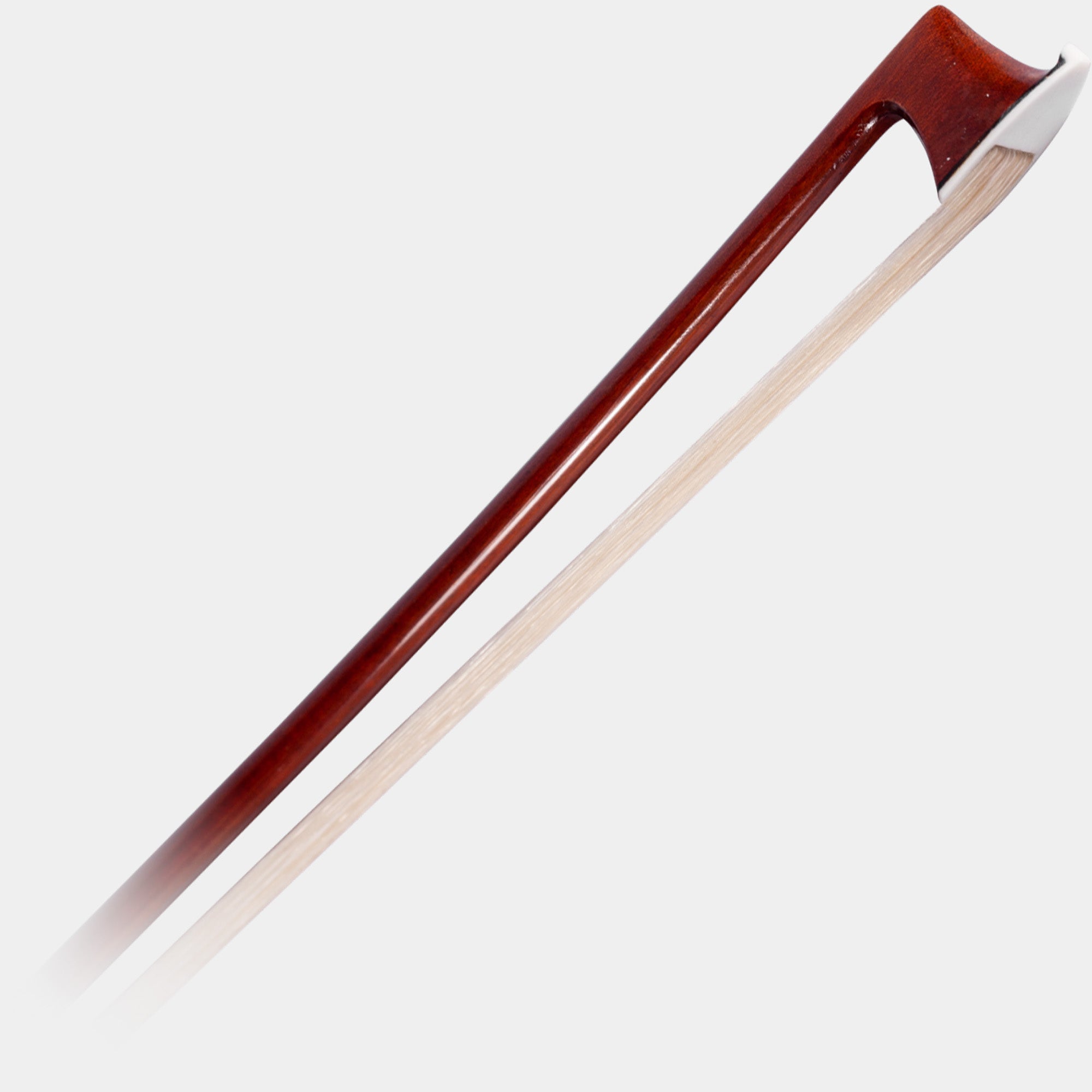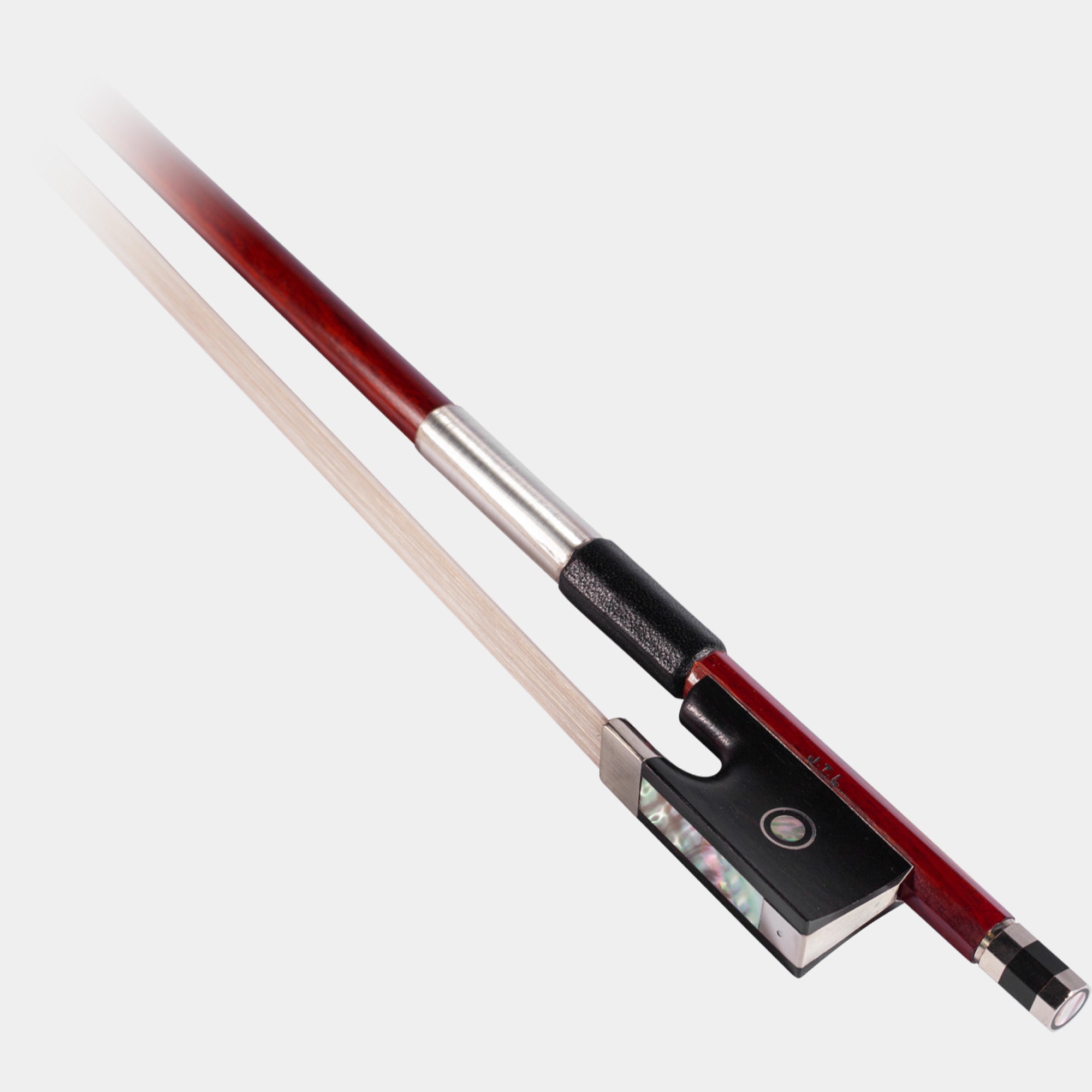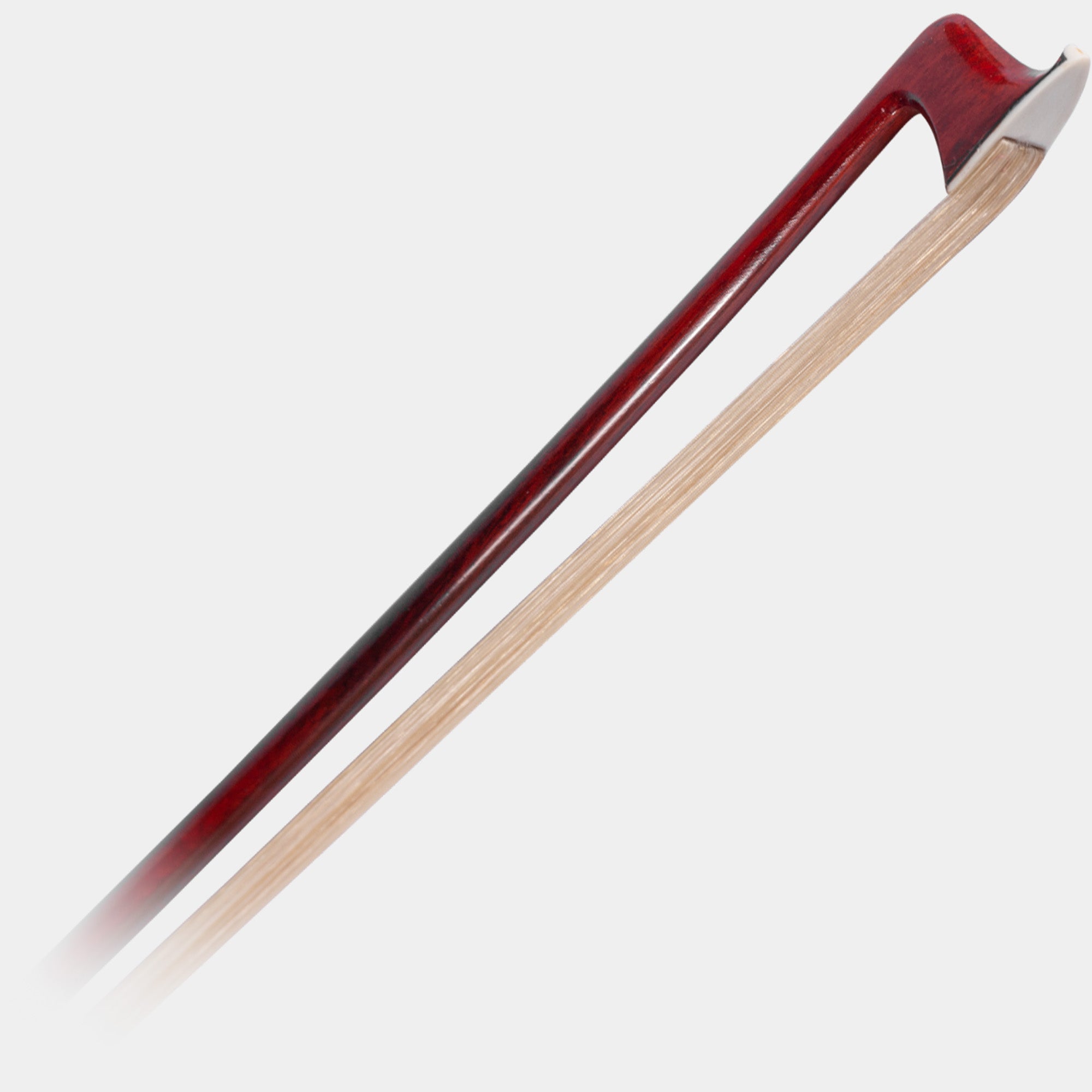 Sale price

£569.00
Regular price

£599.00
Save £30 (5%)
(/)
View details