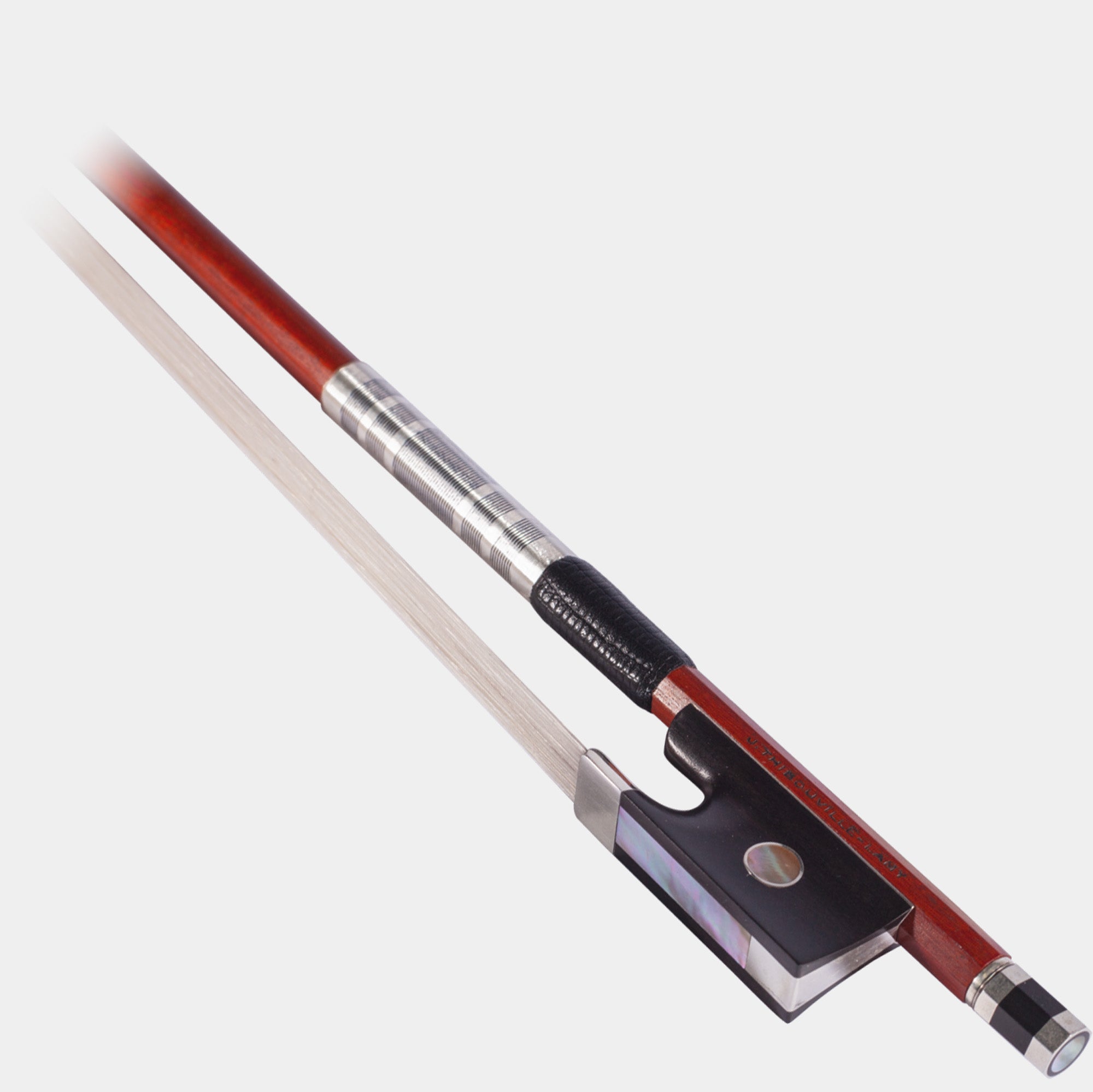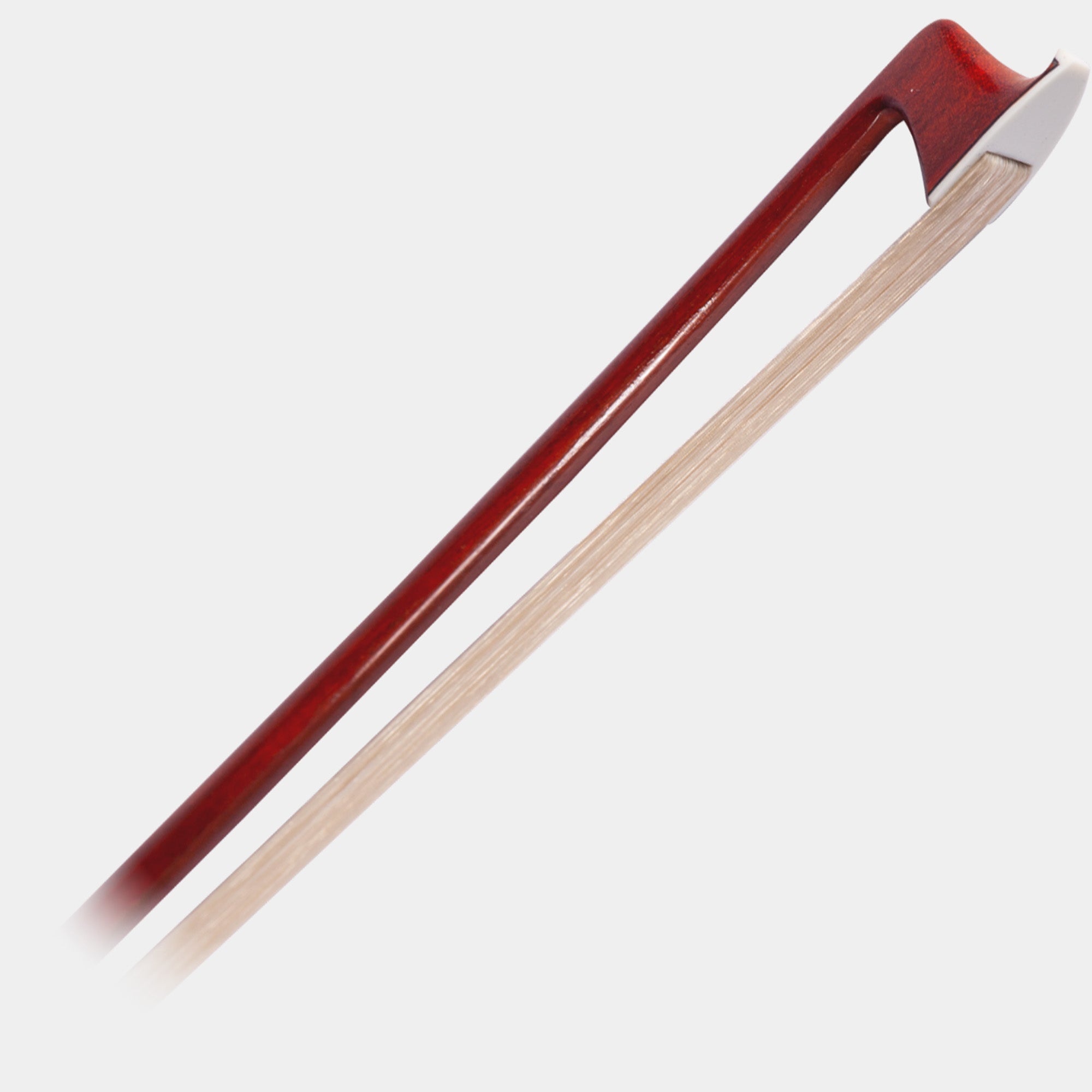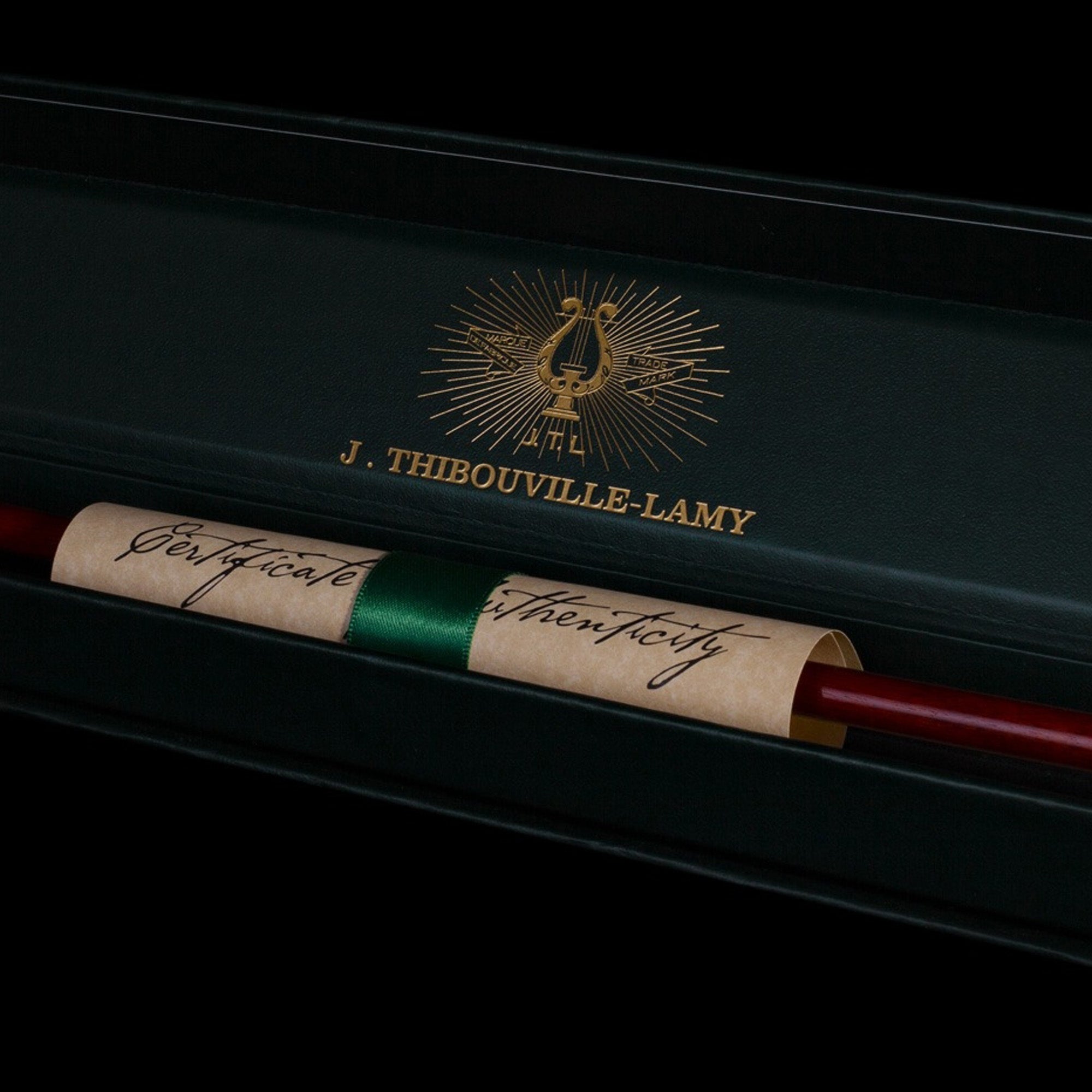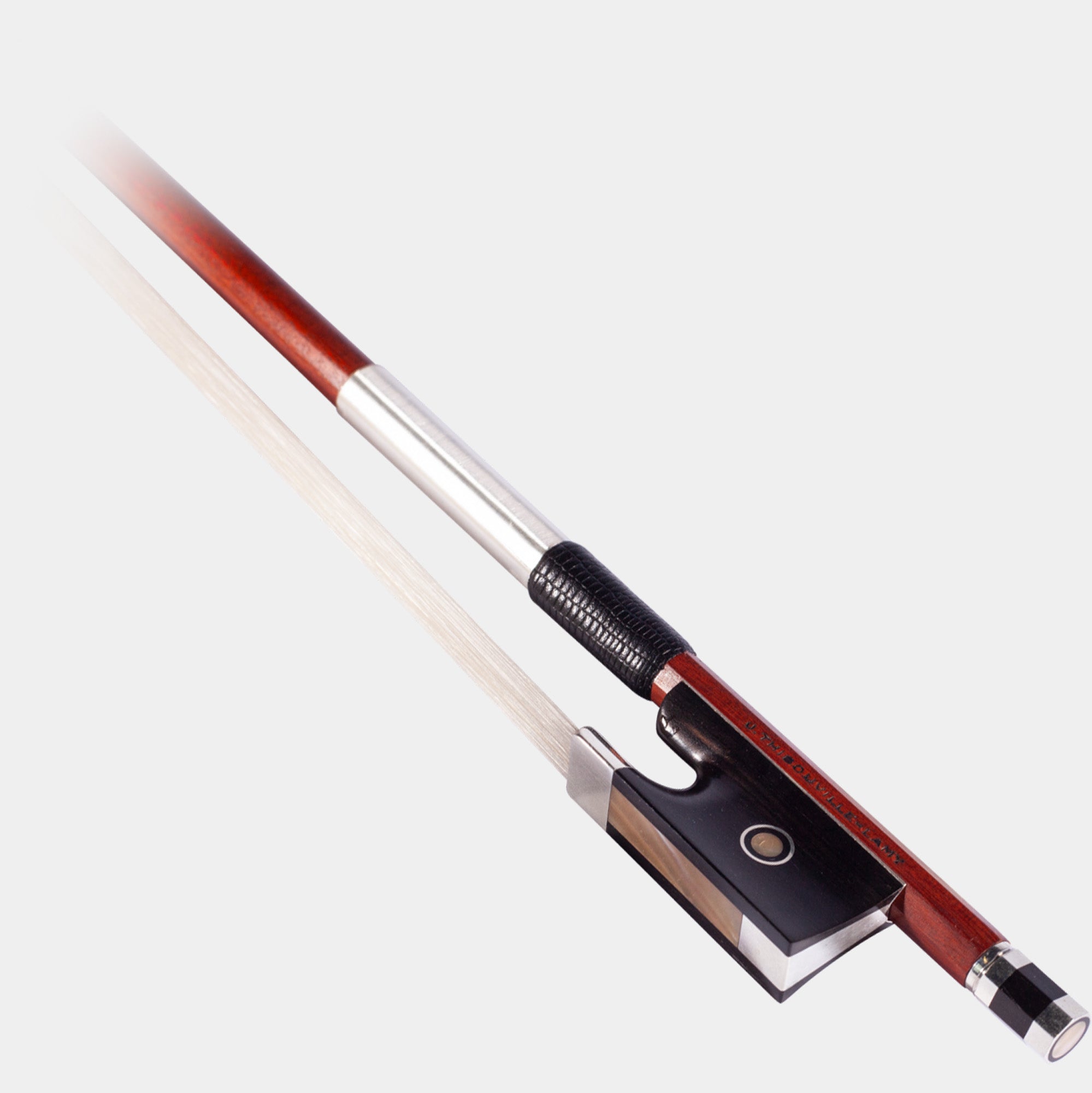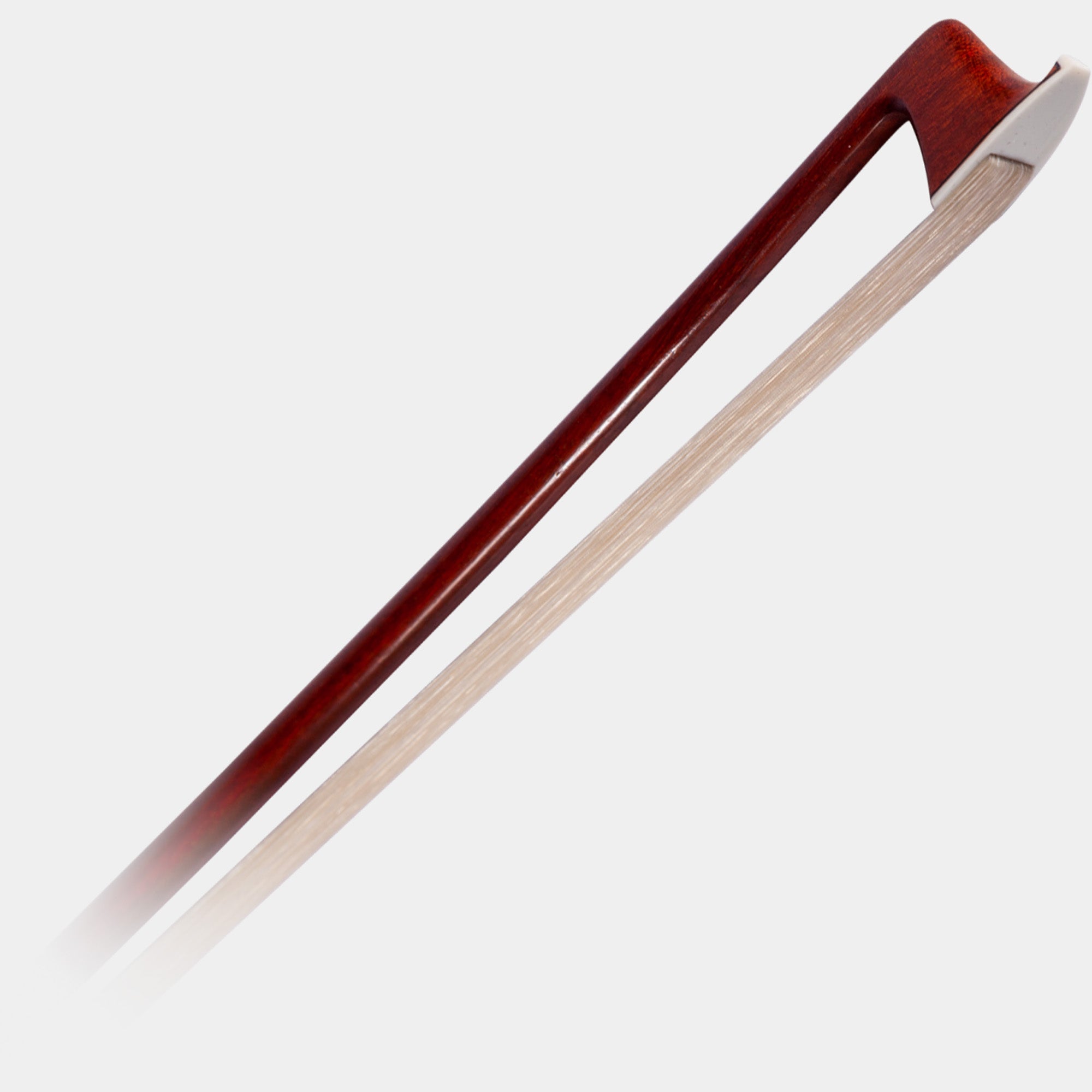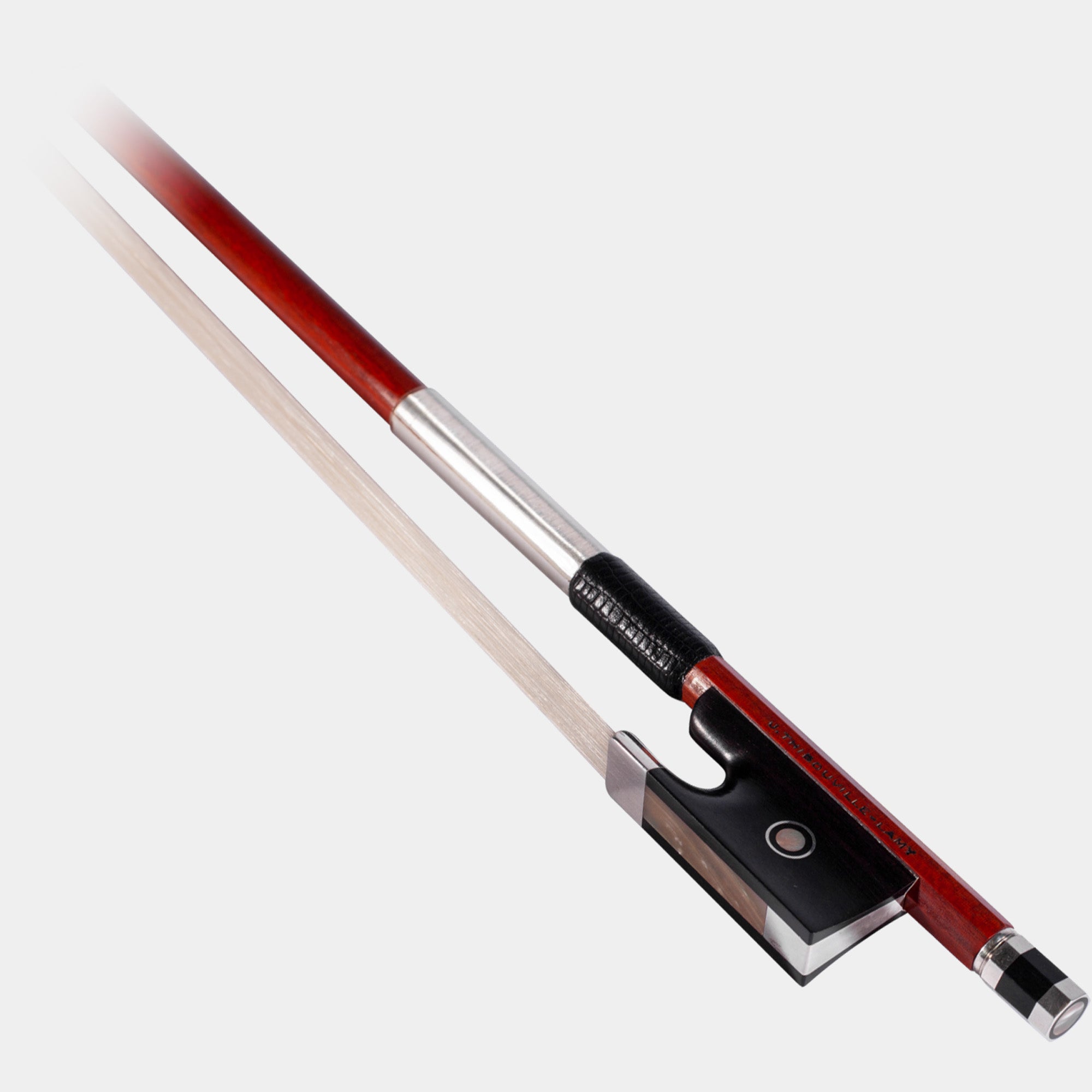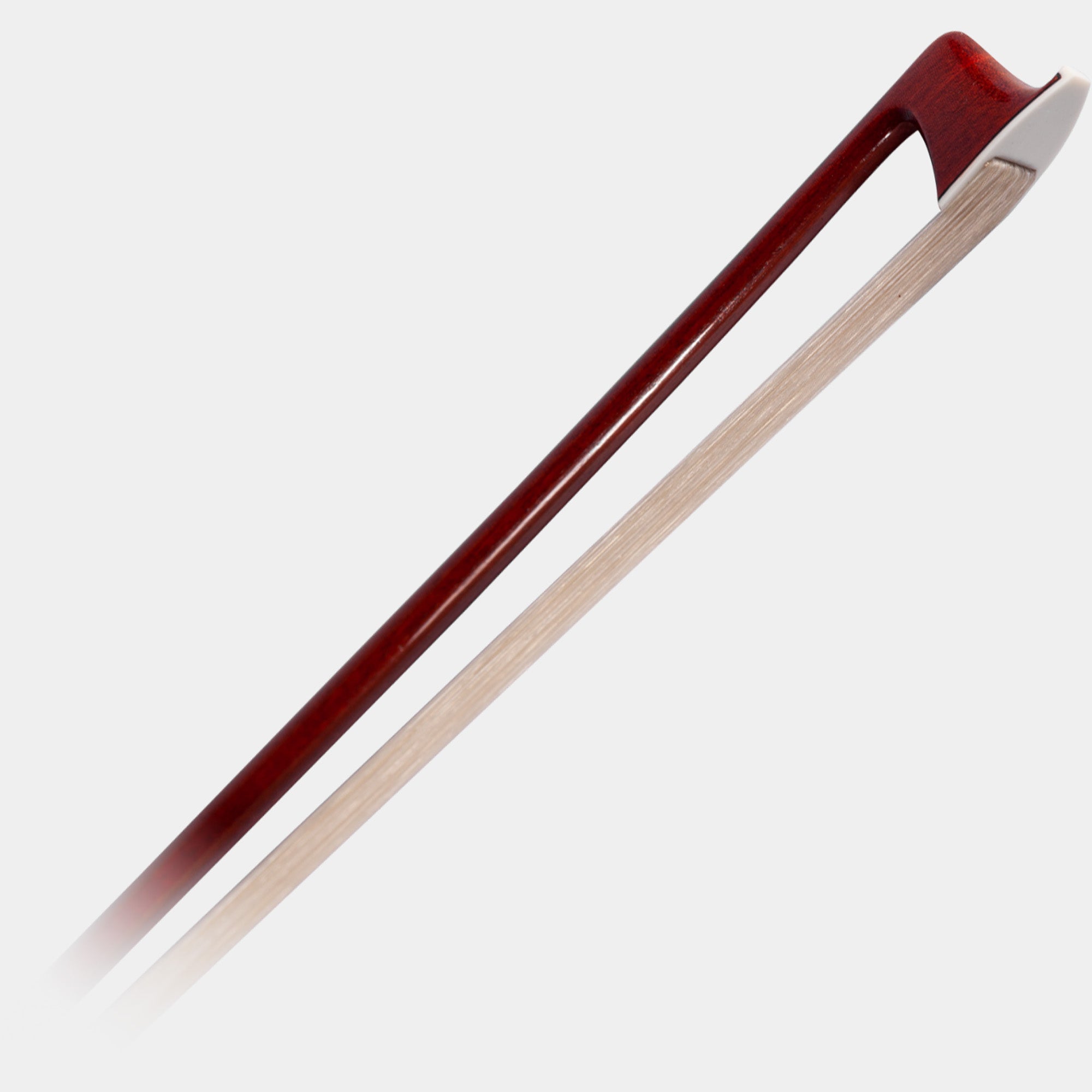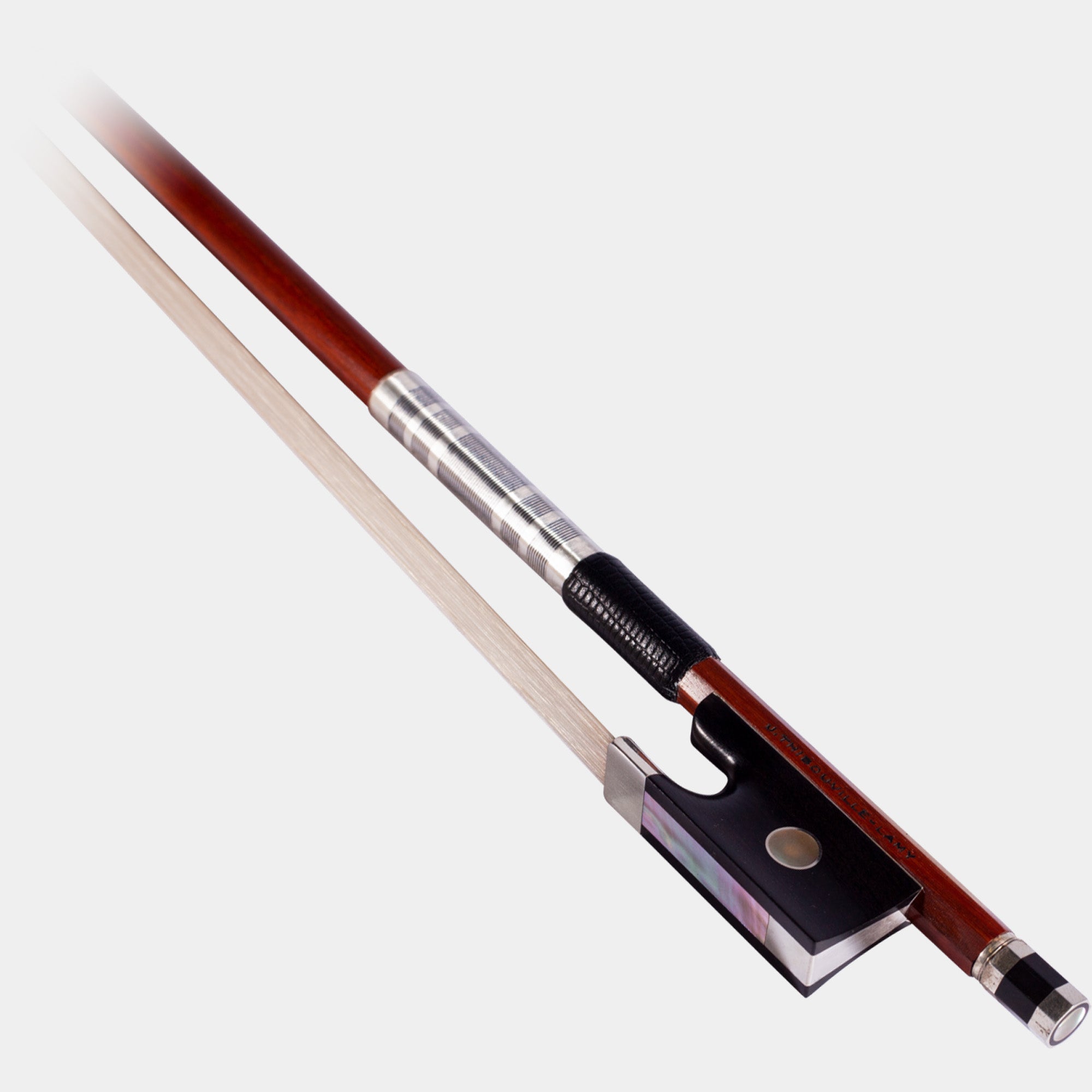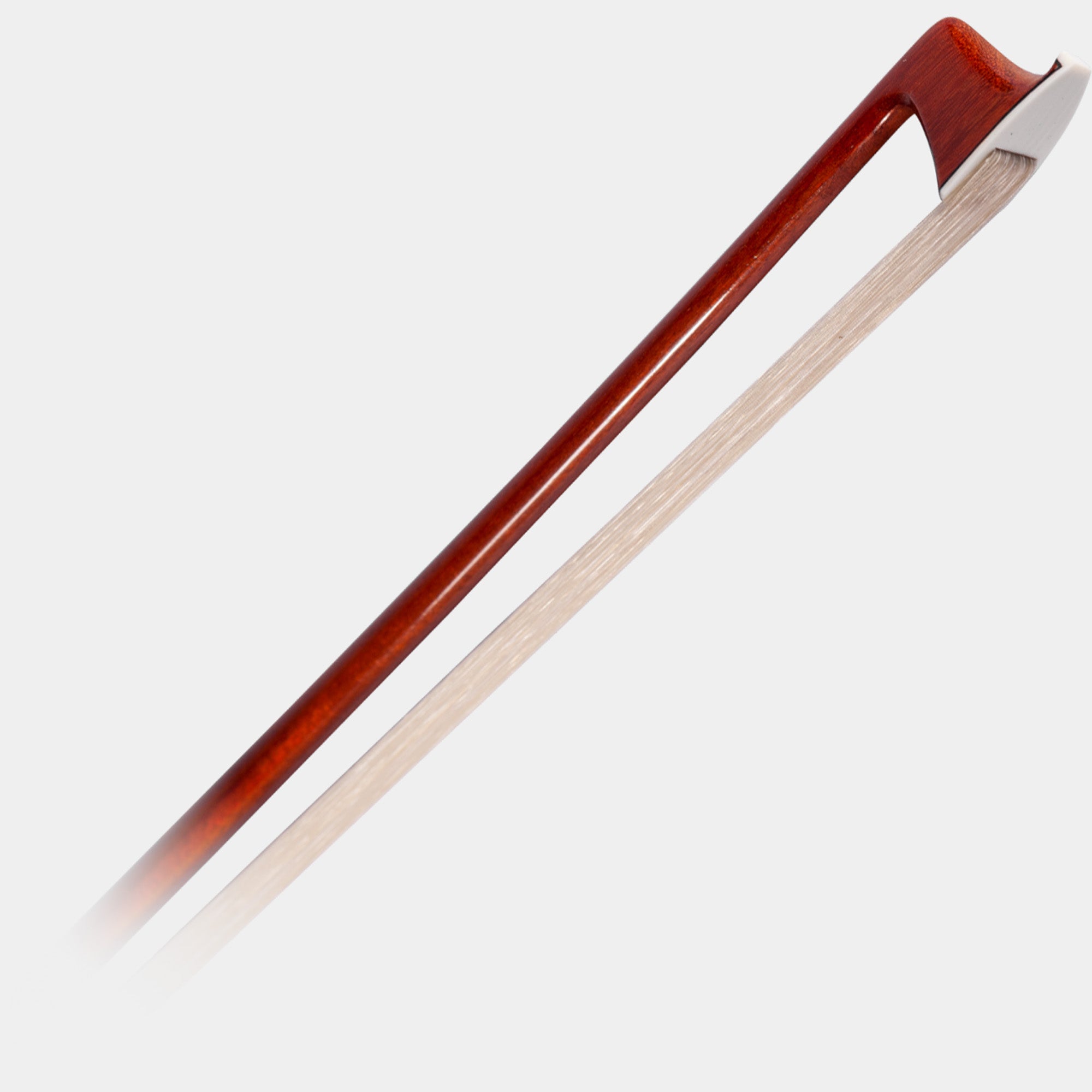 Master Violin Bow
Product Code: TLBV1
Sale price

£710.00
Regular price

£748.00
Save £38 (5%)
(/)
We pre-rosin our bows so you can play straight away. If you would like your bow unrosined please check the box below.
The J. Thibouville-Lamy Master 'TLBV' series Violin bow is a beautiful 'Master Archetier' piece honouring the expertise of famed Mirecourt bow-makers Joseph Alfred Lamy (Lamy Père') and George Leon Lamy (youngest son of Joseph Alfred Lamy), featuring '925' silver, striped or unstriped lapping. 
Each bow blank is selected from a coveted stock of the finest 20-year seasoned Pernambuco which is first tested for resonance and elasticity using a Lucchi Meter. Only blanks achieving a rating over 5300 make the necessary grade for J.Thibouville-Lamy bows, with pieces of this resonant quality being few and far between. This meticulous grading process ensures that only the very finest sticks are selected for our very finest bows.
Bow frogs are cut from fine Burmese Ebony and hand-finished with '925' sterling silver fittings; the grips are made of the softest leather and wound with '925' Silver wire; and the bow hair is unbleached, Mongolian horsetail, prized for its thickness and strength.
Each of the J.Thibouville-Lamy bows is handmade by a Master Luthier in Suzhou, China and supplied in a presentation box with a certificate of authenticity. 
About Joseph Alfred Lamy:
Joseph Alfred Lamy – commonly referred to as 'Père Lamy or Lamy Père' and whose bows were originally stamped 'LAMY A PARIS' – was born in Mirecourt in 1850. From a young age Joseph apprenticed in this most respected of bow-making locations until, in his late 20s, going to work as an assistant to Francois Nicolas Voirin in his Paris workshops. In 1885, upon the death of Voirin, Joseph Alfred Lamy started his own workshop at 34 rue de Faubourg Poissoniere.
Lamy Père came from a great period in French bow-making, receiving both Gold and Silver medals for his work at the Paris Exposition in 1889. Just like Francois Voirin, Joseph Lamy was influenced by Jean-Baptiste Vuillaume's style and design aspirations, and sought to build strong, weighty bows by increasing the volume of the stick and the frog. 'Lamy Père' strongly influenced the work of Eugene Sartory as well as his own son, Hippolyte Camille Lamy, 'Lamy-fils'.
About George Leon Lamy:
George Leon Lamy was the youngest son of Joseph Alfred Lamy (Lamy Père), and brother of Hippolyte Camille Lamy. Born in 1881, George worked in his father's Paris workshop until being sent into battle in the First World War. Sadly, George died of battle wounds 1915, cutting short what is said to have been a very promising career continuing his family's now much-famed skill.
His style is very close to that of his father's which in turn was heavily influenced by Voirin and ultimately Vuillaume. Original bows made by George Leon are very highly regarded, although somewhat rare with the added complication of George using his father's 'A LAMY À PARIS'' stamp.
Specifications:
LUUCHI RATING: 5300+
ARCHETIER: Handmade by Master Luthier, Suzhou, China
STICK: 20 Year Seasoned, Premium Pernambuco / Paubrasilia echinata
FROG: Fully Silver Mounted, Burmese Ebony
SLIDE: Mother of Pearl
FERRULE: Solid Silver
TIP: J A LAMY Style with Ivorine / George Leon LAMY Style with Ivorine
WINDING: 925 Silver Lapping / STRIPE
GRIP: Premium Soft Leather
SCREW: Silver & Ebony with Mother of Pearl Button
EYE: Silver Ring with Mother of Pearl / Parisian Eye
HAIR: Unbleached, Mongolian Stallion Hair
BOW WEIGHT: 60g
~ RUN BY MUSICIANS, FOR MUSICIANS ~

Stringers has been supplying instruments, bows and accessories to students, parents and professional musicians since 1992. We're proud of our commitment to providing the very best service and offering the best quality, carefully chosen products, for our customers.

All Stringers instruments are set up expertly by our luthiers in our Edinburgh workshop and checked by our playing staff. This is a stand-out difference from instruments bought from non-specialist suppliers, and shops who simply import and sell instruments. Our setups really make the world of difference. Just take a look at our reviews to see how.

Feel free to get in touch to ask about any product we offer.

PART-EXCHANGE PROMISE

We offer a part-exchange upgrade pathway for all Stringers brand instruments and outfits bought, with the exception of Standard and Pre-Owned Instruments.

Instruments, bows and cases must be in resaleable condition.

PRICE MATCH GUARANTEE

We'll always try our best to match any cheaper UK online price. Please click on the Price Promise button under Add to Basket, fill in the form, and upon verification we'll send you a discount code to match our competitor's price.

We can only match prices of new items currently in stock with a reputable competitor. Terms & Conditions apply.
Choose options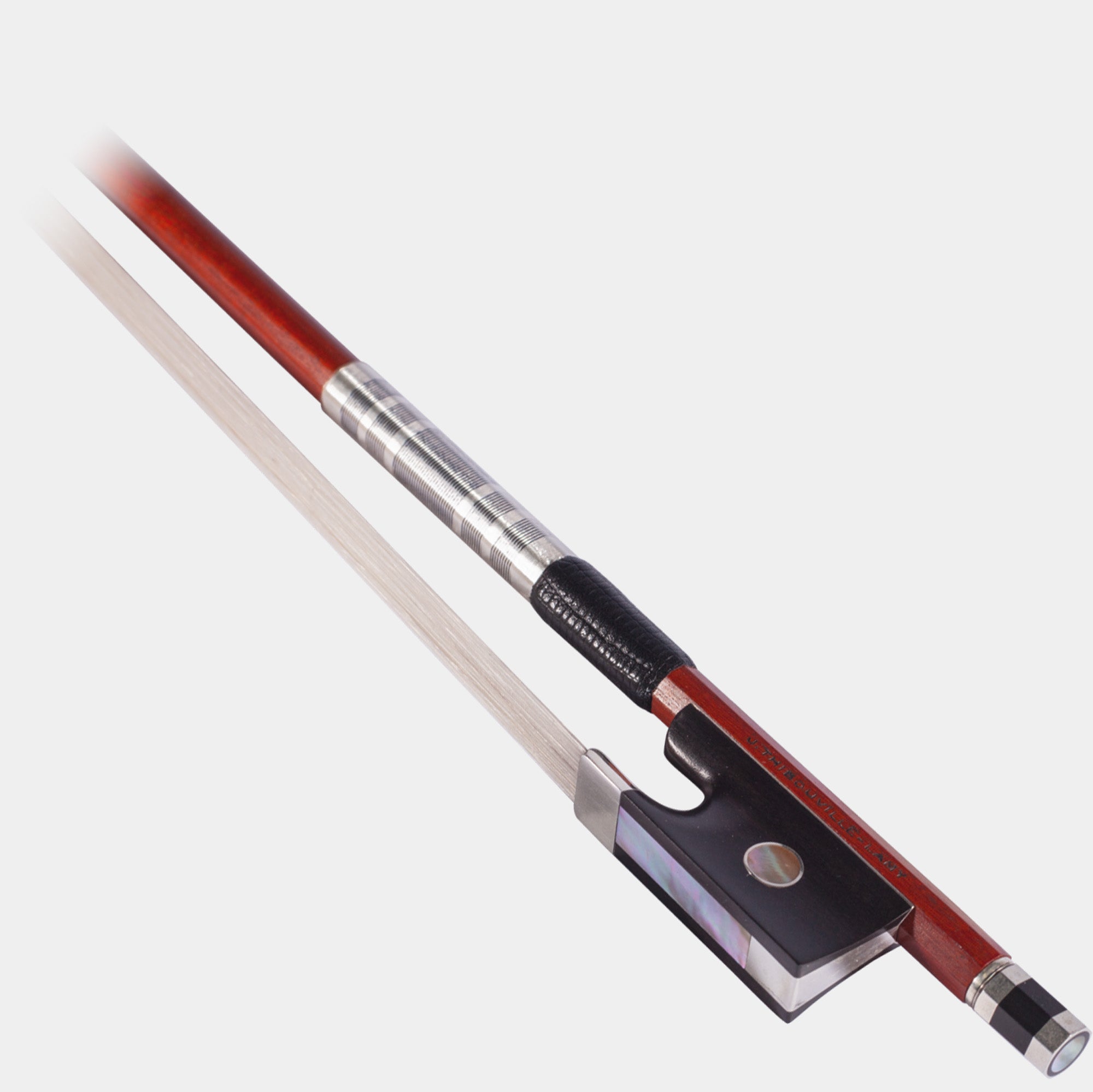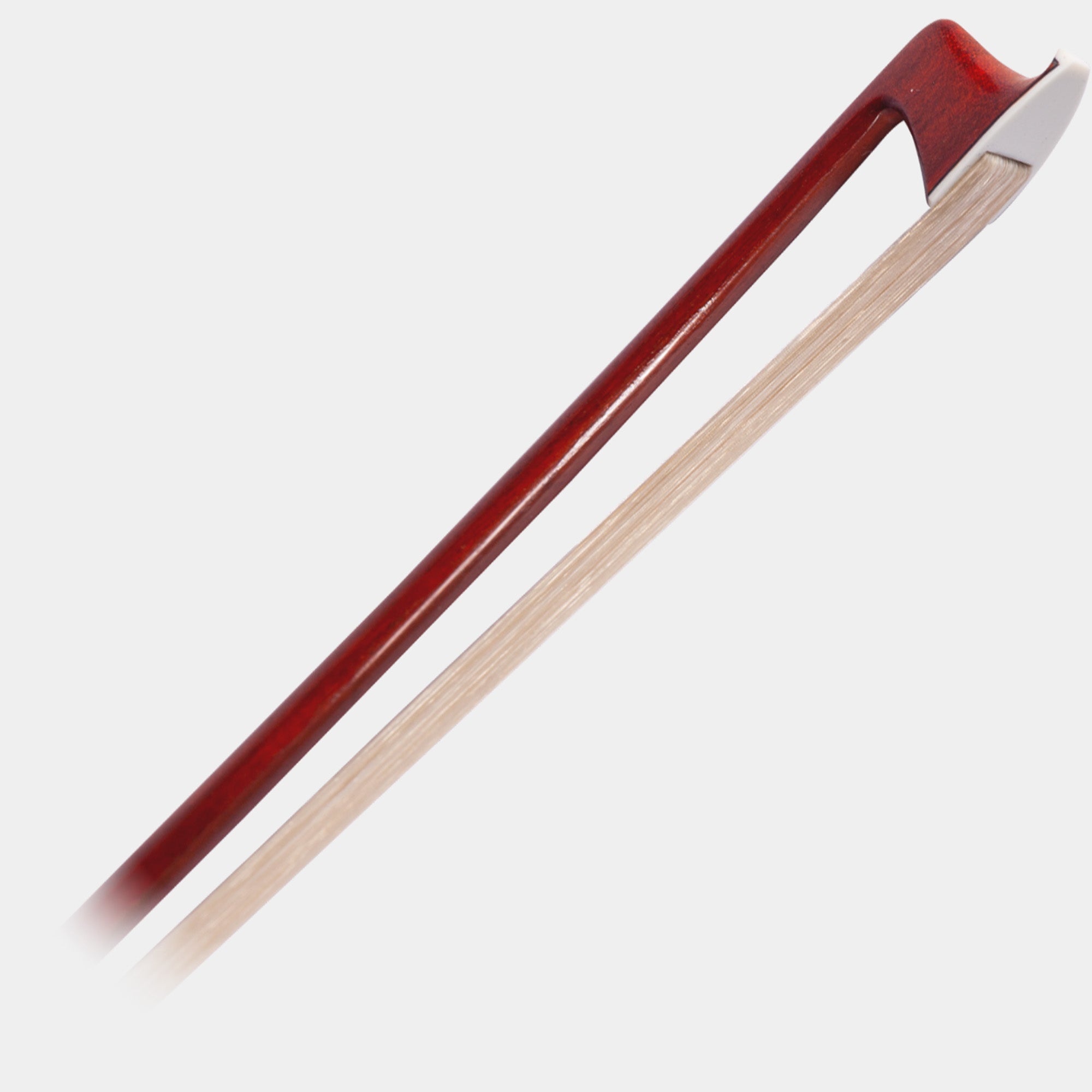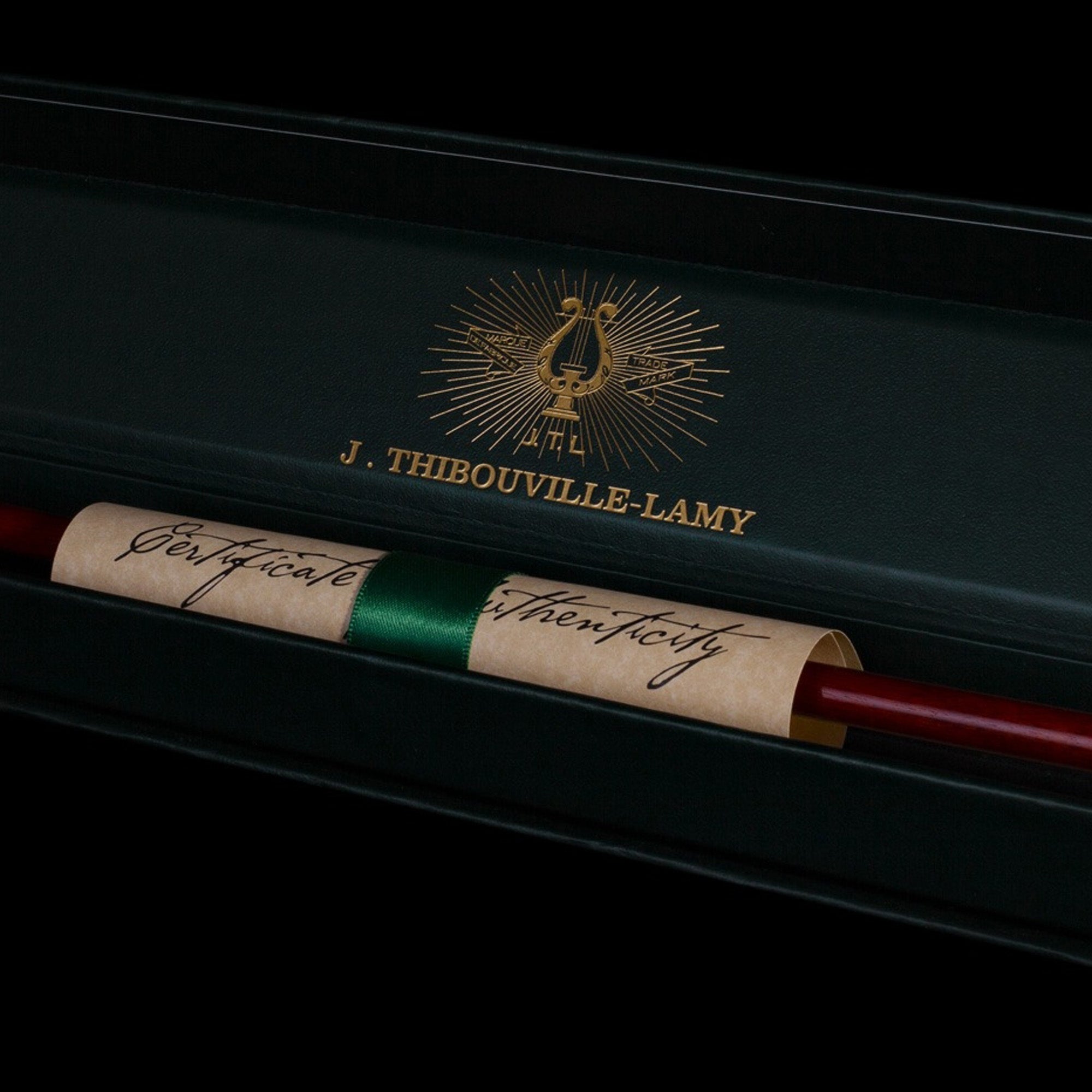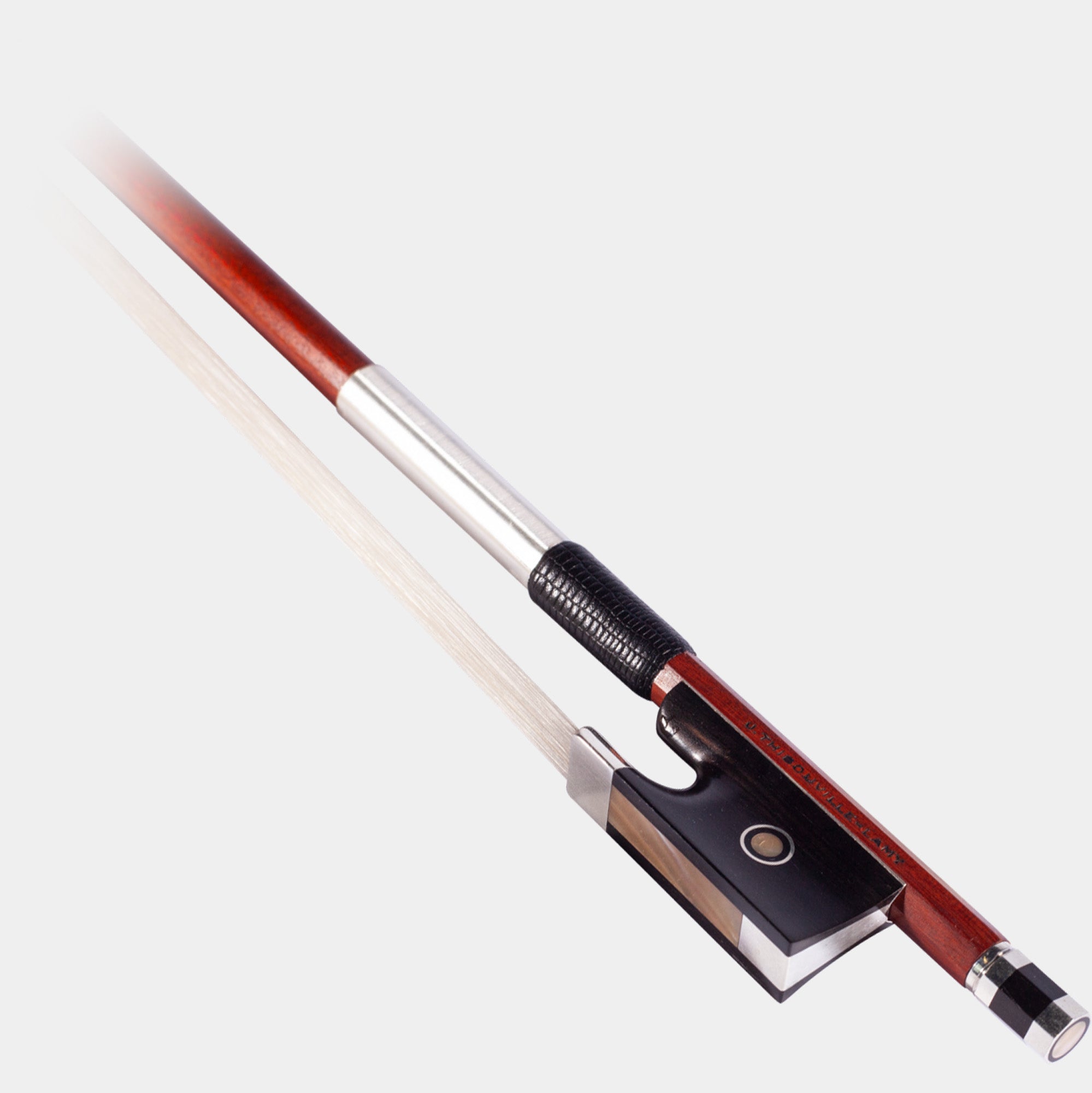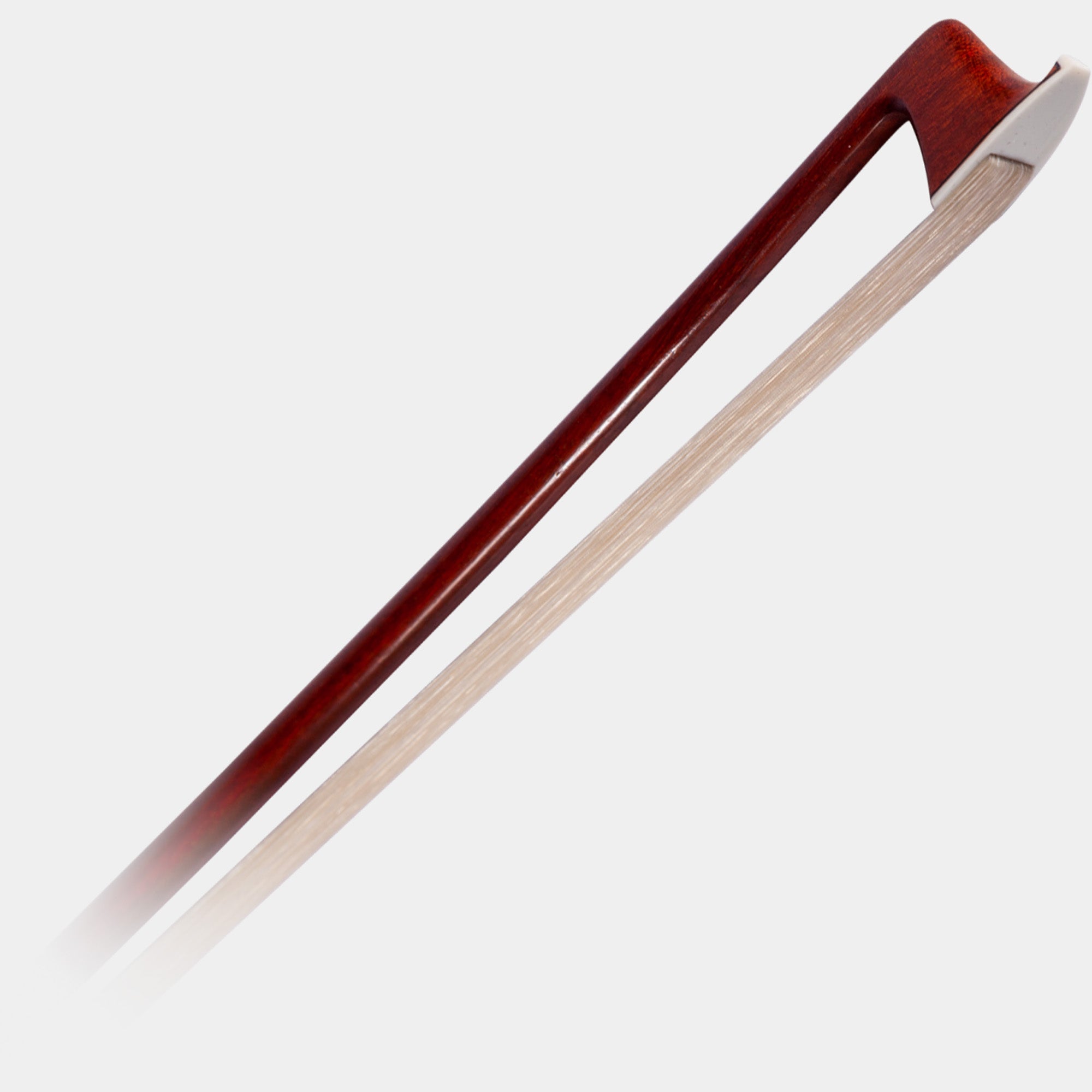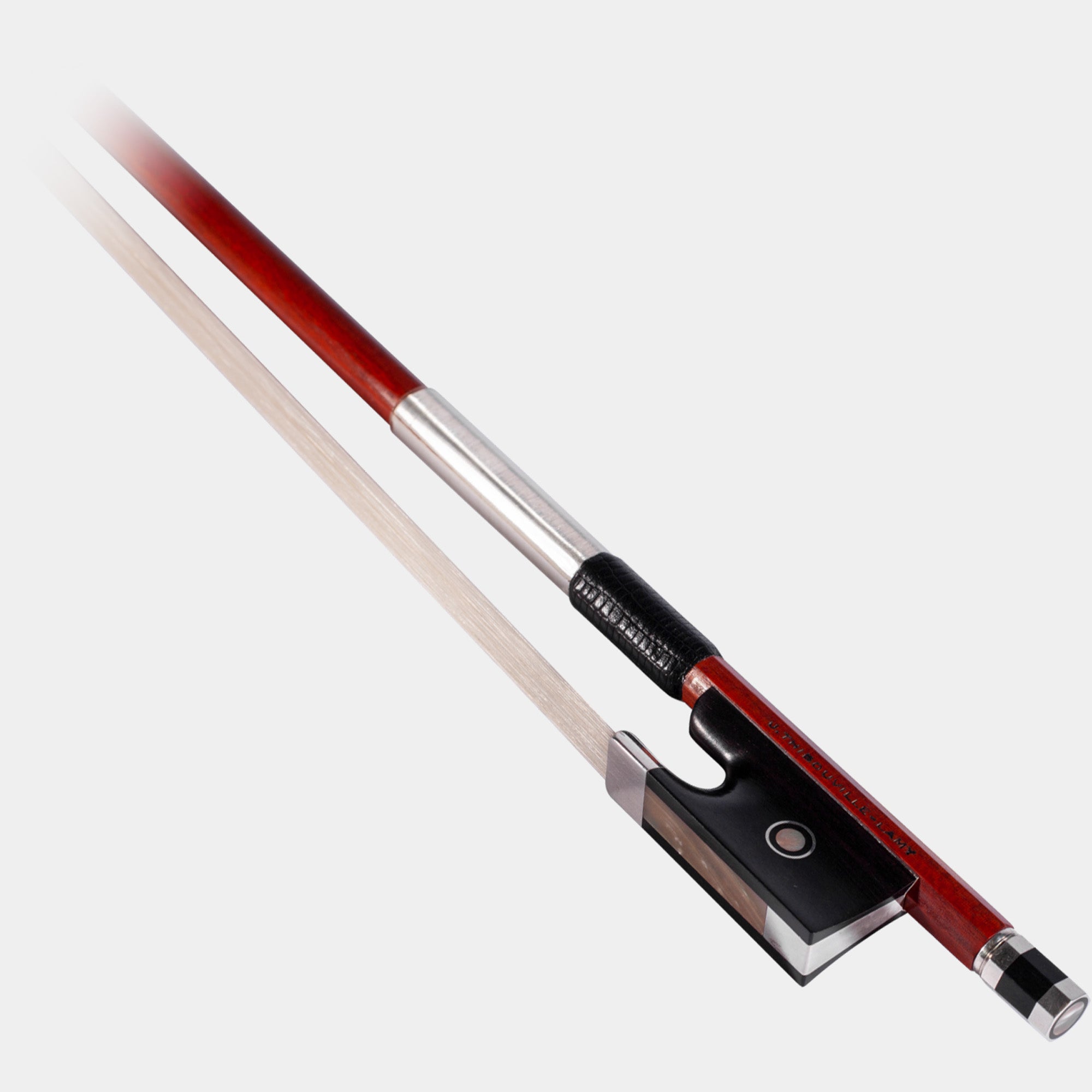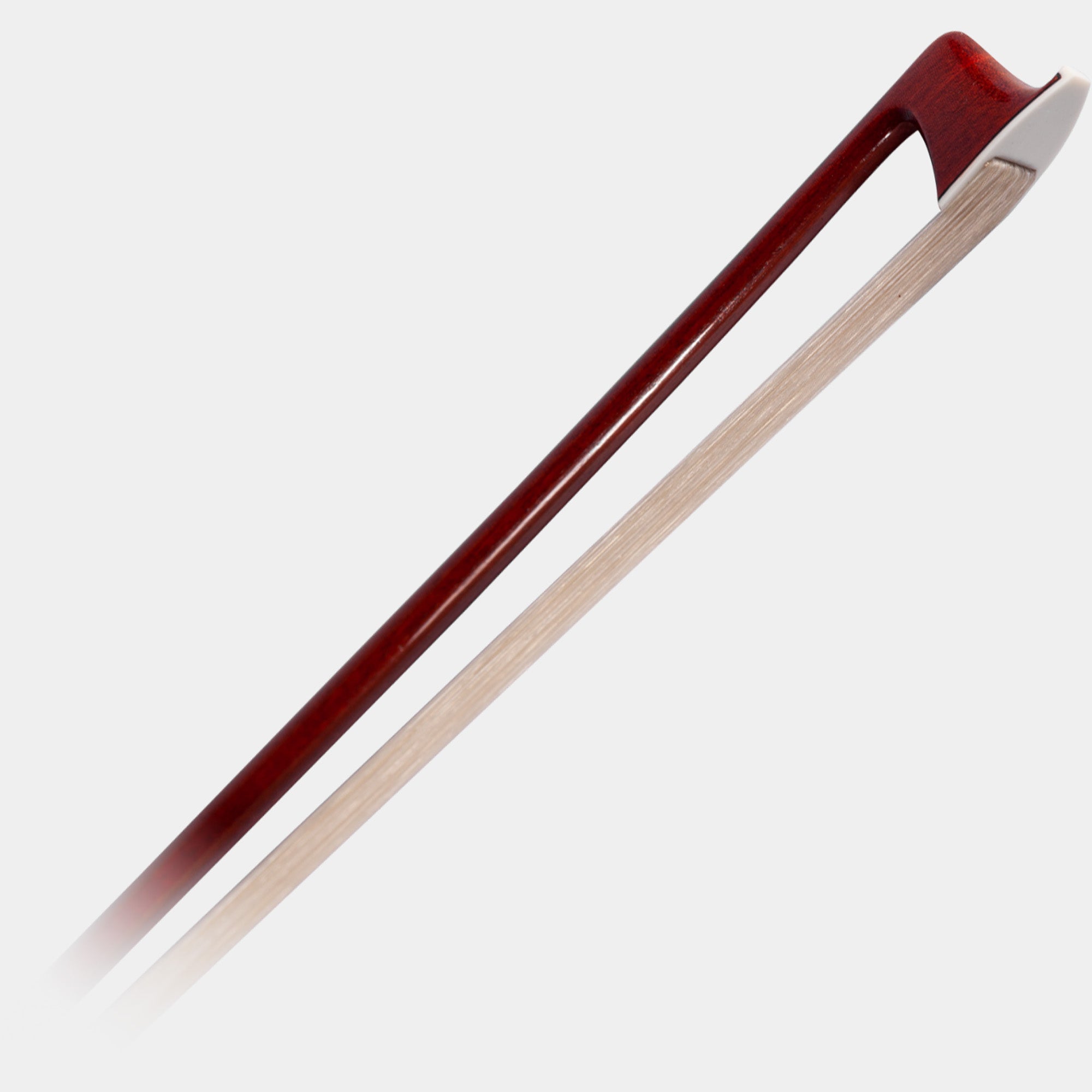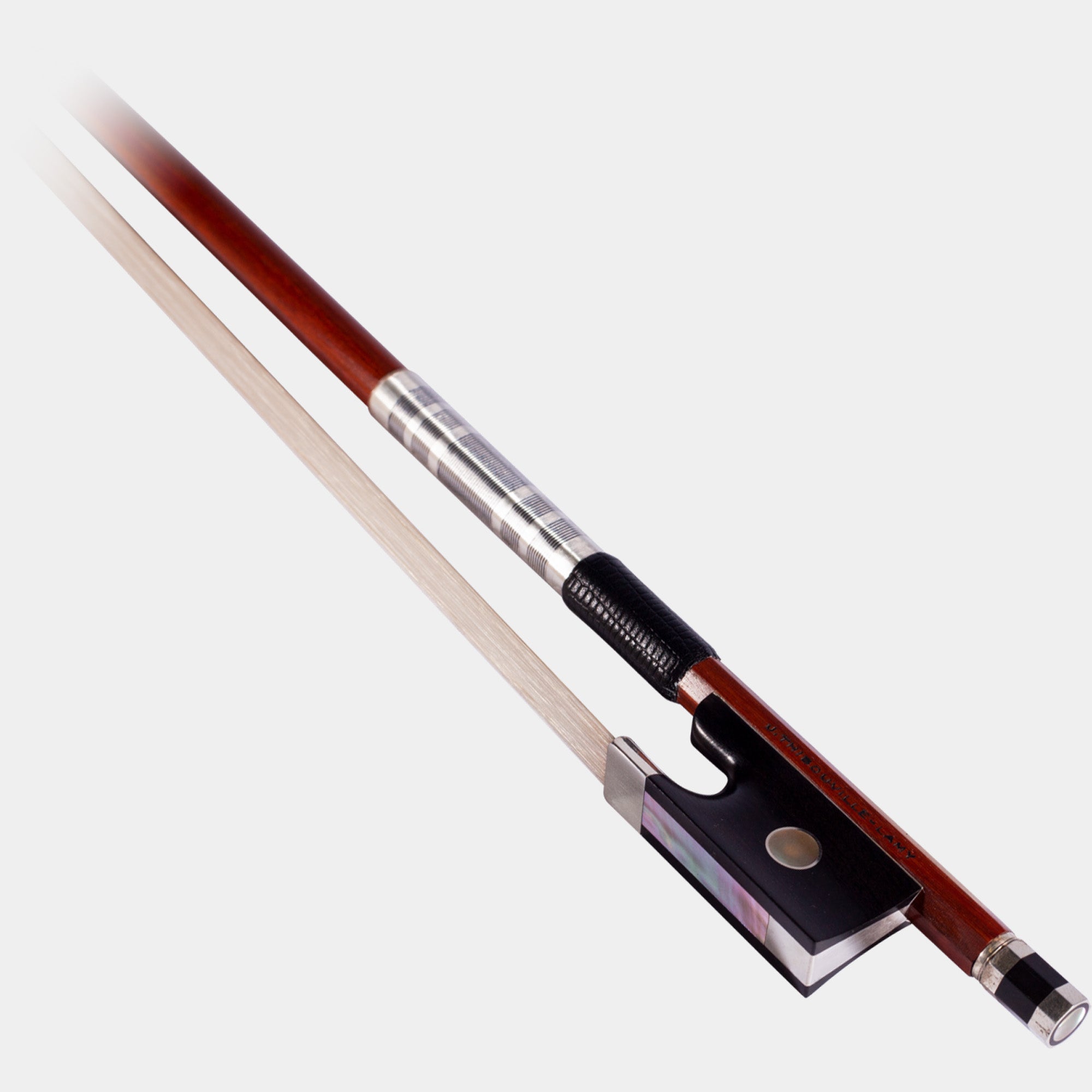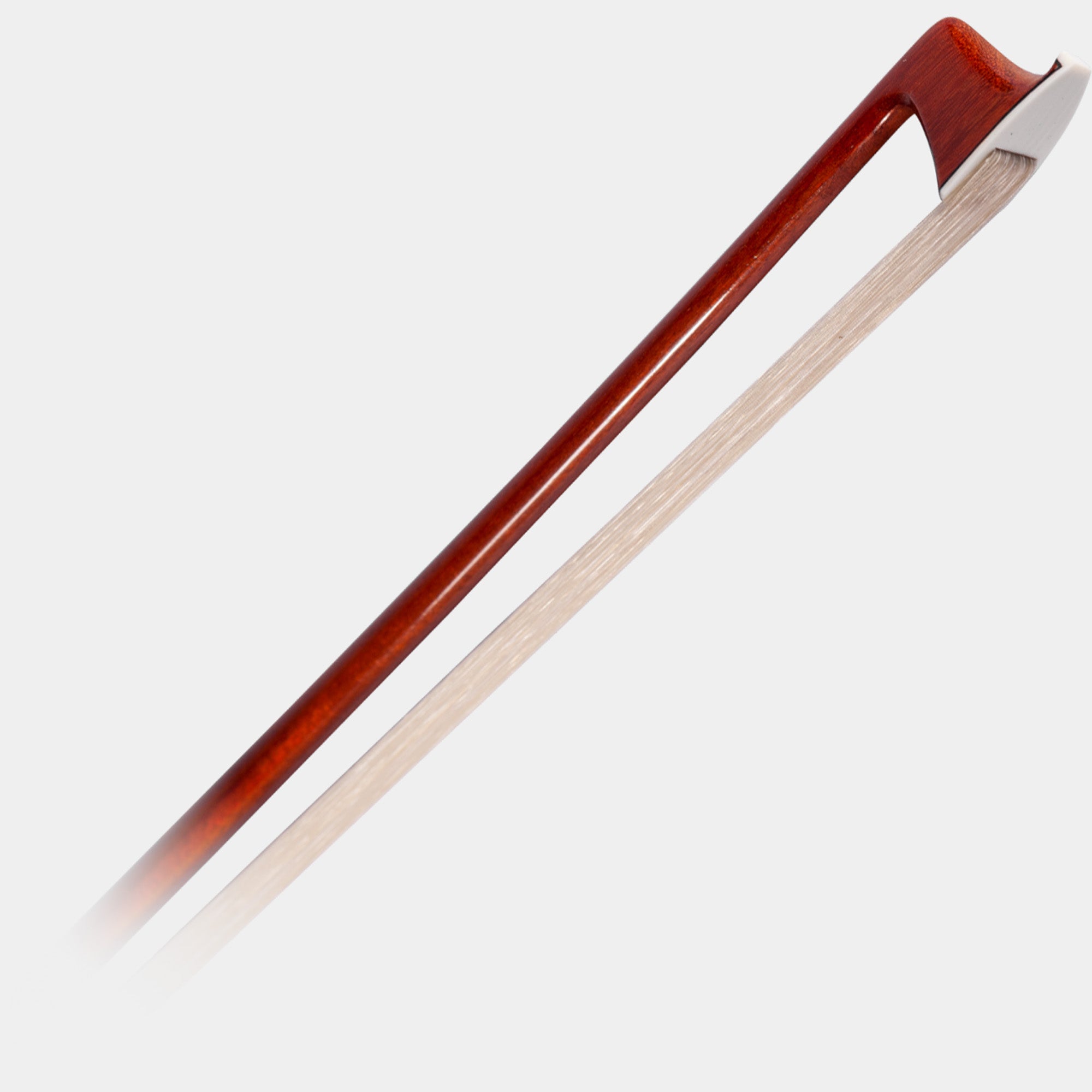 Sale price

£710.00
Regular price

£748.00
Save £38 (5%)
(/)
View details