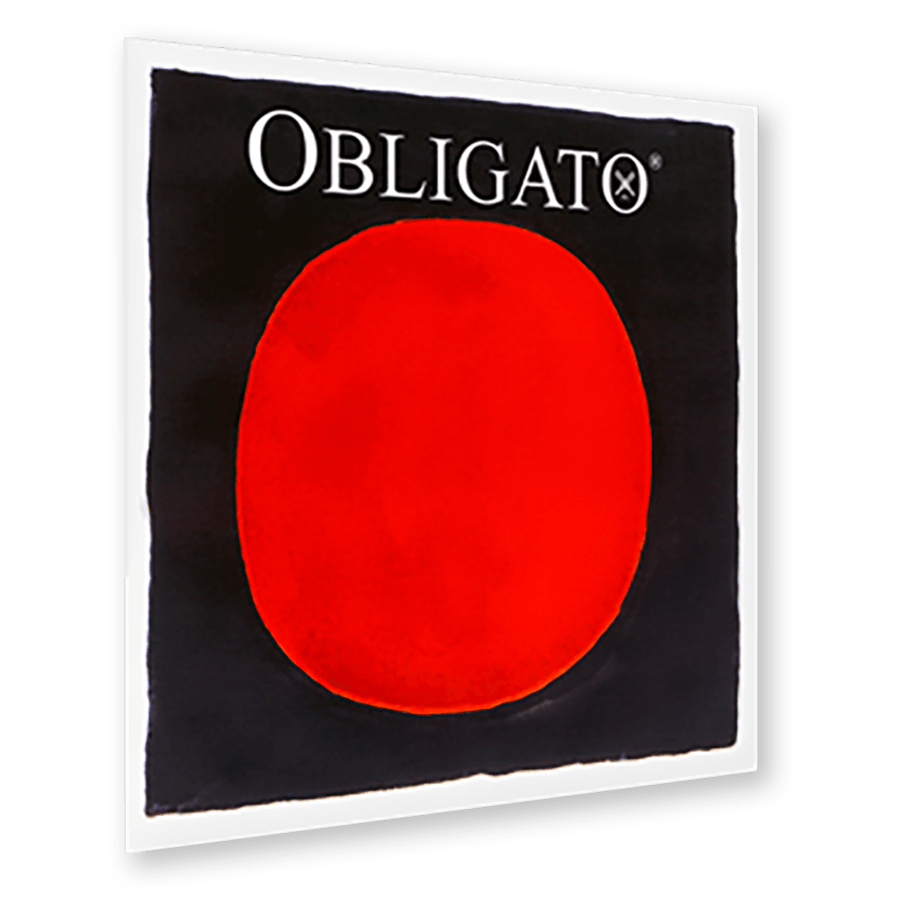 Obligato Violin D string
Product Code: 411321
Sale price

£27.55
Regular price
Save £-27.55 (0%)
(/)
Click & Collect available at Stringers Edinburgh
Usually ready in 24 hours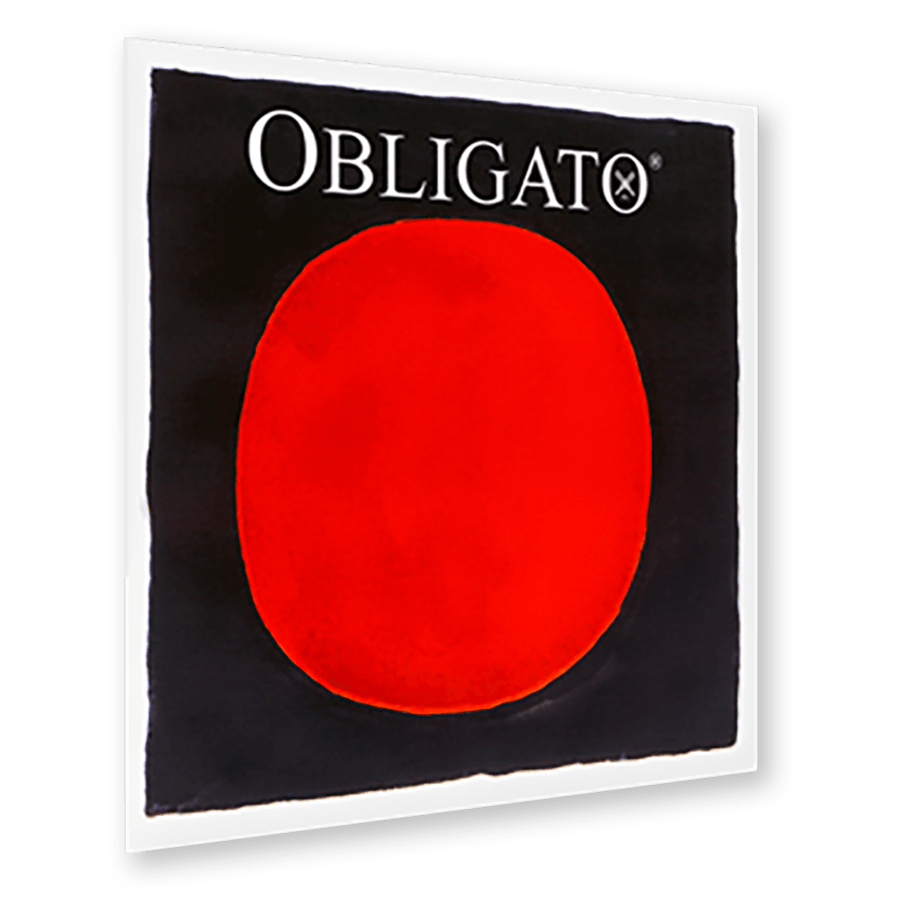 Obligato Violin D string
4/4 Full Size
Stringers Edinburgh
Click & Collect available, usually ready in 24 hours
Pirastro Obligato Violin Strings - The all-round synthetic core string
Brilliant and full sound
Great tone volume
Excellent response
Features
Obligato strings have a core made from a modern synthetic multifilament fibre.
Obligato strings sound warm and full, yet have a brilliant, rich overtone spectrum and focused tone.
Excellent playability and response throughout the entire dynamic range
Great tone volume
Excellent tuning stability
Absolutely insensitive to variations in temperature and humidity
Set
The standard set contains the following strings: E-goldsteel, A-aluminum, D- and G-silver.
Variations
E-strings: a regular steel E-string is also available
A-chrome steel: impervious to hand perspiration, brighter sound than A-aluminum
D-aluminum: very warm sound
Sizes
Special Features
The core material of all four string lines, Evah Pirazzi Gold, Evah Pirazzi, Obligato and Violino consists of a new synthetic material that we have co-developed with our supplier and which we obtain exclusively.We are convinced that this new core material is superior to other synthetic materials and steel, because:
It offers an unmatched wide range of sounds,
Absolutely insensitive to variations in temperature and humidity, and
It offers musicians an unknown dynamic range.
In combination with our newest production techniques we are now able to offer a new family of strings, which offer:

a complex tone, rich with overtones;
bring out finest nuances in pp and great depth in ff;
great playability;
outstanding response and
outstanding tuning stability
which can be used in any environment no matter the degree of humidity or changes of temperature.

---
~ RUN BY MUSICIANS, FOR MUSICIANS ~

Stringers has been supplying instruments, bows and accessories to students, parents and professional musicians since 1992. We're proud of our commitment to providing the very best service and offering the best quality, carefully chosen products, for our customers.

All Stringers instruments are set up expertly by our luthiers in our Edinburgh workshop and checked by our playing staff. This is a stand-out difference from instruments bought from non-specialist suppliers, and shops who simply import and sell instruments. Our setups really make the world of difference. Just take a look at our reviews to see how.

Feel free to get in touch to ask about any product we offer.

PART-EXCHANGE PROMISE

We offer a part-exchange upgrade pathway for all Stringers brand instruments and outfits bought, with the exception of Standard and Pre-Owned Instruments.

Instruments, bows and cases must be in resaleable condition.

PRICE MATCH GUARANTEE

We'll always try our best to match any cheaper UK online price. Please click on the Price Promise button under Add to Basket, fill in the form, and upon verification we'll send you a discount code to match our competitor's price.

We can only match prices of new items currently in stock with a reputable competitor. Terms & Conditions apply.
What does ball/loop mean?

Some violin E strings and viola A strings come with the option of Loop-end, meaning they are designed for use with hook-type E fittings on tailpieces without a top string fine-tuner. Most student instruments require a ball-end string. Some string manufacturers now product removable ball end strings, and cello strings are all ball-end. Gut strings often have knotted ends.

What is gauge / tension?

Gauge refers to the thickness, or diameter, of the string. The greater the string's diameter, the heavier it is, affecting tone and response to finger pressure and bowing. Tension is the horizontal force on a string between the nut and the tailpiece. Tension is also affected by the types of metals a string is wound with.

Medium tensions are the most popular choice. These strings are designed to bring a balanced response and tone.

Light or weak strings are thinner, so less tension is required to bring them to pitch. If your violin has a naturally heavy or dark sound quality, you might use light gauge strings to brighten the tone.

Heavy or strong strings require greater tension and they are less responsive but can create a more nuanced tone.
Choose options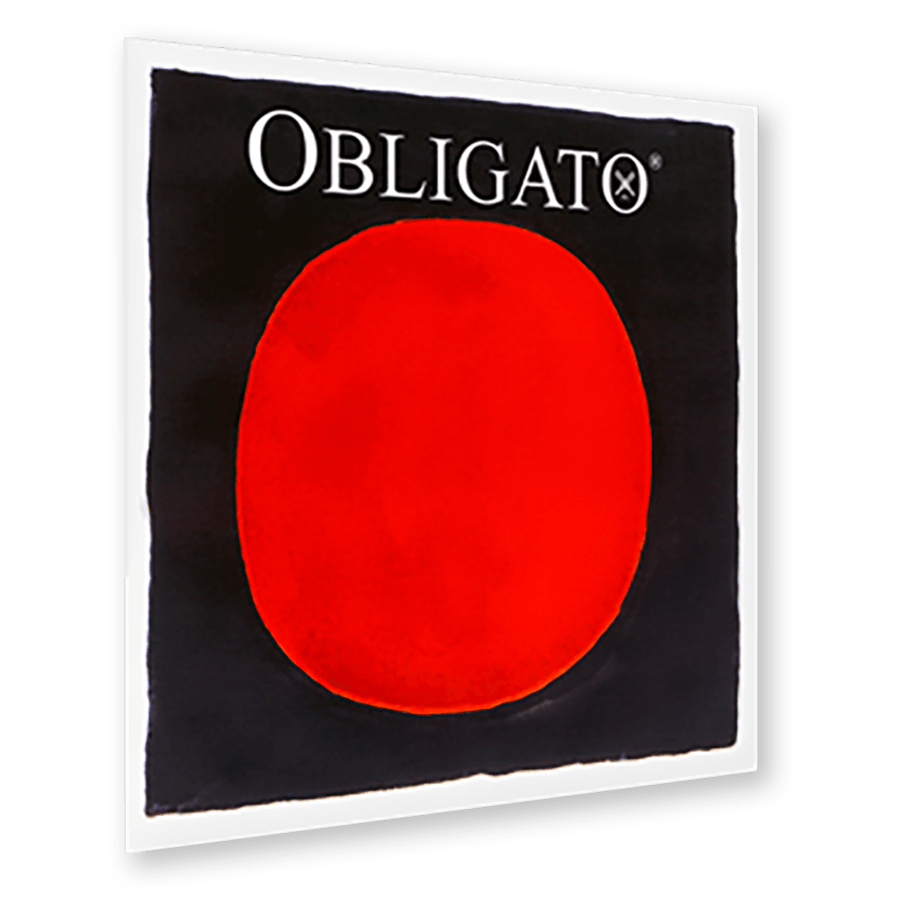 Sale price

£27.55
Regular price
Save £-27.55 (0%)
(/)
---
View details
Full String Catalogue
Violin Strings
Pirastro Strings for Bass
THOMASTIK STRINGS FOR Bass
D'Addario STRINGS FOR Cello