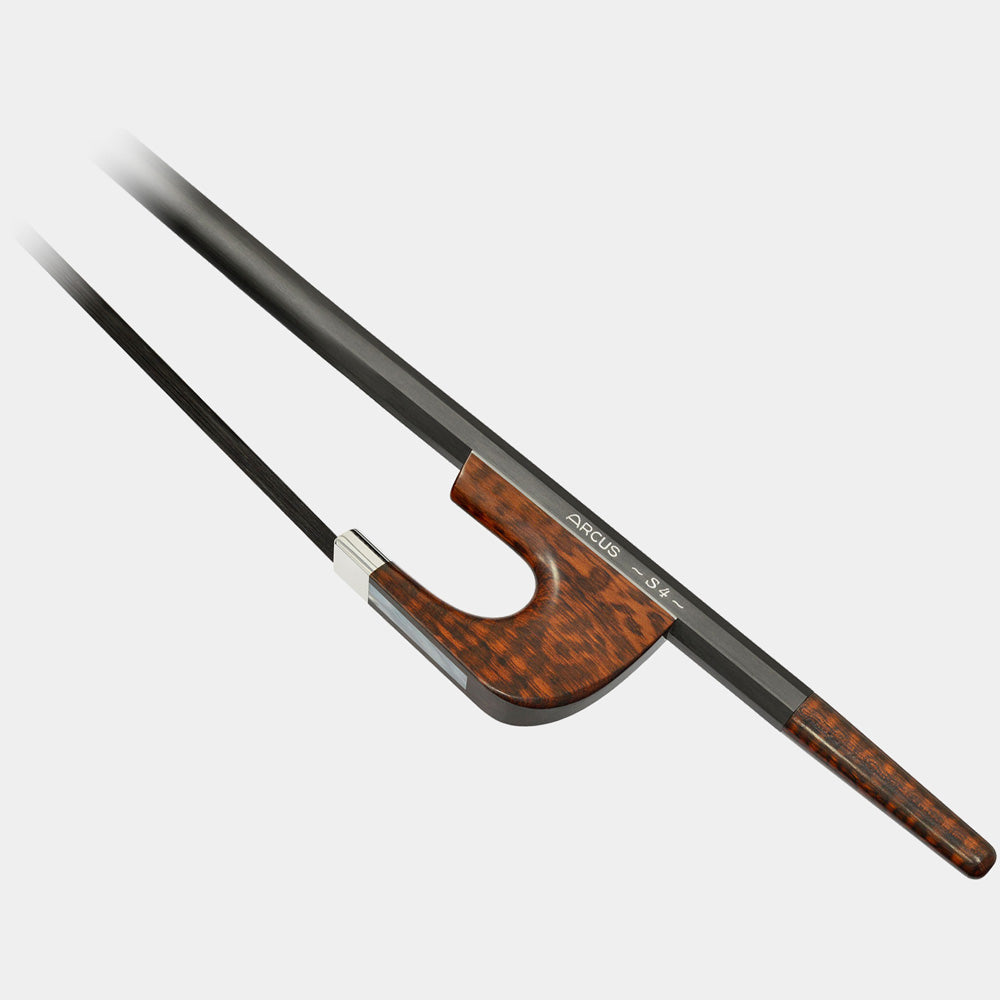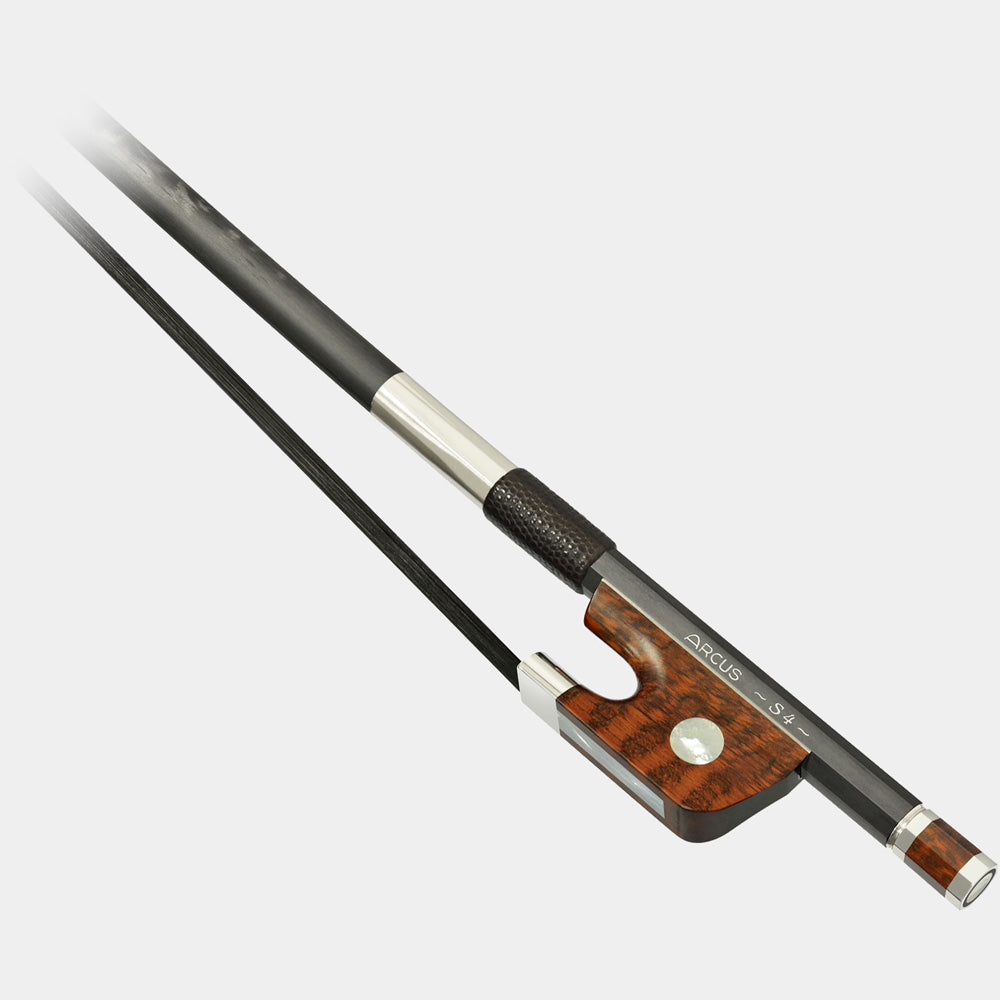 S4 Bass Bow
Product Code: DBB-ARC-S4G
Sale price

£1,234.00
Regular price

£1,418.00
Save £184 (13%)
(/)
We pre-rosin our bows so you can play straight away. If you would like your bow unrosined please check the box below.
The S4 German Bass bow is a perfect entry into the Arcus world. Outclassing any other carbon bow and matching the finest wooden bows, it offers great value for money. Though its sound is not as rich and brilliant as its more expensive siblings, for most players it is still the biggest improvement in their "material" that they have ever experienced.
The S4 French Bass bow is a great bow at a bargain price. Its sound betters than any conventional carbon bow and most wooden bows, no matter what their price tag says. Difficult bowings and fast passages are easy to execute precisely due to its ideal bounce and balance. Because of its clear sound and precise feedback it is also the ideal bow to improve your intonation and technique.
| | |
| --- | --- |
| Style: | German / French |
| Mounting: | Stainless Steel |
| Stick: | Octagonal or Round |
| Weight: | c. 114 / 112g |
| Frog: | Snakewood |
The development of the latest generation of Arcus' bass bows was a truly fascinating experience. The new Arcus bass bows are incredibly open and free sounding and produce almost no noise, which renders the sound much more singing and improves projection dramatically. The elasticity of the sticks match the elasticity of modern bass strings precisely so bouncing bows are very natural and easy to play. The fast response provides a new level of articulation and precision. Have you also heard of the idea that bass bows should be very heavy? Basic physics tell us that a heavy bow will be slow to move and hard work to push around. Advanced physics teach us that they also dampen the vibration of the strings. In contrast to makers of wooden bows Arcus are free to choose weight and elasticity for their bows and have found the ideal solution in a design that consists of a relatively heavy head and heel and a very light shaft. Once you have learned how to make best use of this kind of bow you will never want to play anything else. By the way, these bows speak so easily that you can play all kinds of strings with them really well, even those that are normally used only for pizzicatto, like Spirocores for example.
The length or the German bass bows is 71cm without button and 77.2 cm including the button. The French bass bows are 69.8 cm without and 72 cm with button.
More Information on Arcus Bows
~ RUN BY MUSICIANS, FOR MUSICIANS ~

Stringers has been supplying instruments, bows and accessories to students, parents and professional musicians since 1992. We're proud of our commitment to providing the very best service and offering the best quality, carefully chosen products, for our customers.

All Stringers instruments are set up expertly by our luthiers in our Edinburgh workshop and checked by our playing staff. This is a stand-out difference from instruments bought from non-specialist suppliers, and shops who simply import and sell instruments. Our setups really make the world of difference. Just take a look at our reviews to see how.

Feel free to get in touch to ask about any product we offer.

PART-EXCHANGE PROMISE

We offer a part-exchange upgrade pathway for all Stringers brand instruments and outfits bought, with the exception of Standard and Pre-Owned Instruments.

Instruments, bows and cases must be in resaleable condition.

PRICE MATCH GUARANTEE

We'll always try our best to match any cheaper UK online price. Please click on the Price Promise button under Add to Basket, fill in the form, and upon verification we'll send you a discount code to match our competitor's price.

We can only match prices of new items currently in stock with a reputable competitor. Terms & Conditions apply.
Choose options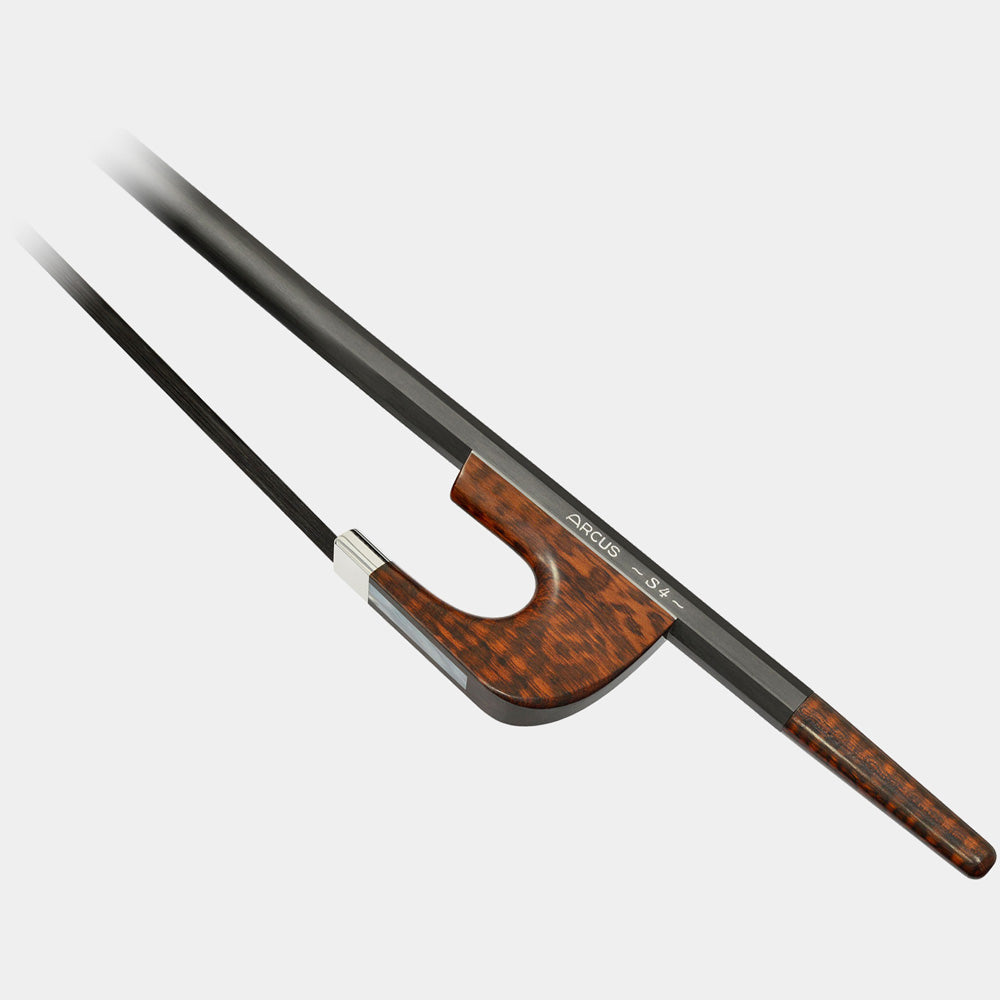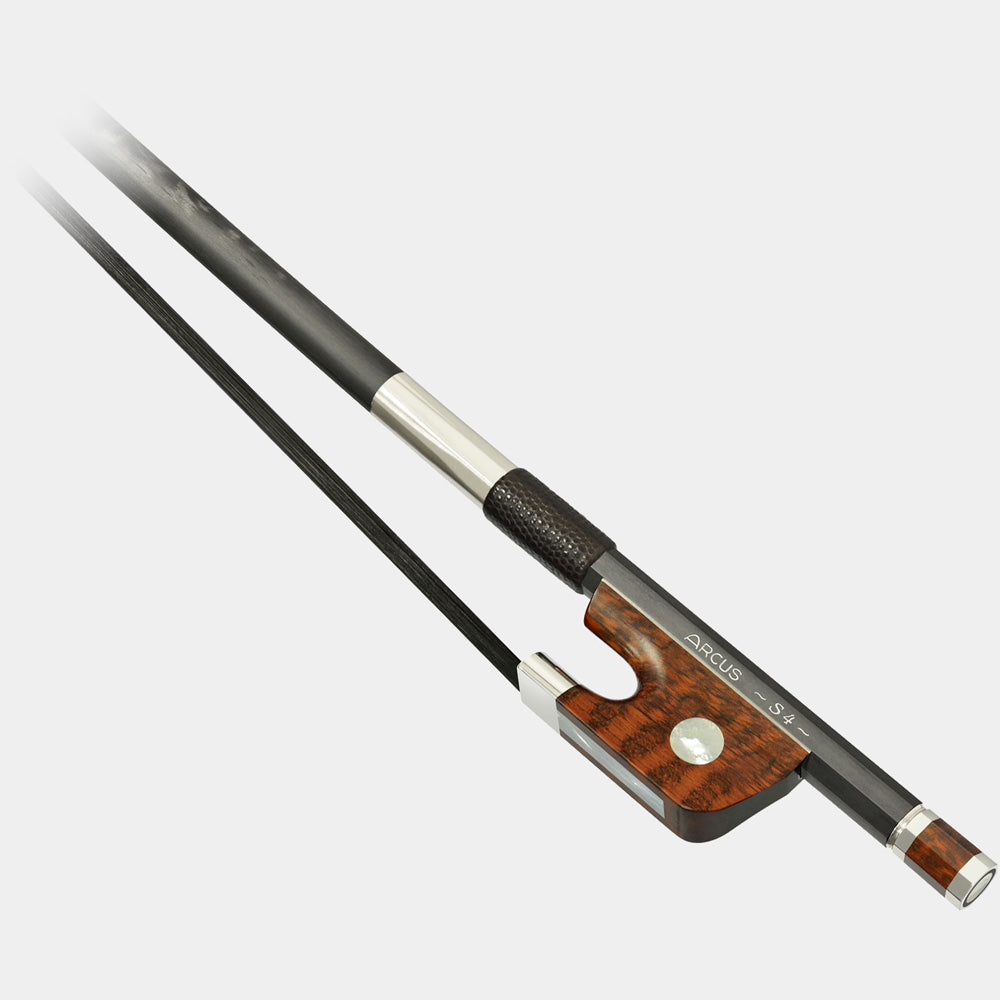 S4 Bass Bow
Sale price

From £1,234.00
Regular price

£1,418.00
Sale price

£1,234.00
Regular price

£1,418.00
Save £184 (13%)
(/)
View details